BREAKING NEWS: ASIC comparison website goes live | Insurance Business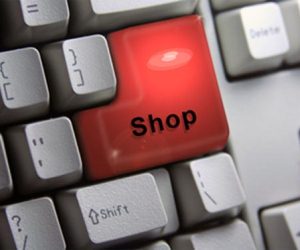 ASIC
has launched its hotly anticipated comparison site for coverage in regions of North Queensland affected by cyclone.
The site will compare policies from eight insurers with others to be added at later dates. So far the insurers listed on the site are:
ANZ (ANZ and OnePath Brands)
CommInsure
IAG (NRMA brand)
RACQ
Suncorp (AAMI, Apia, and Suncorp brands)
Westpac
The site will add Youi policies in May 2015, and Suncorp policies are currently "available for approximately two thirds of the locations covered by the website; indicative premiums for Suncorp brands for the remaining locations will be available in due course," ASIC said in a statement.
"The website provides comparison information on available home buildings and contents policy features and indicative premiums for 195 North Queensland locations (nearly 800 suburbs and towns), north of Rockhampton including coastal and inland regions," the statement continues.
"The website emphasises the importance of policy features appropriate to a consumer's circumstances when choosing home insurance, not just the premium.
"The indicative premiums displayed in the comparison results returned by the website are not quotes and consumers will need to contact insurers for actual quotes specific to their circumstances and to purchase a policy."
Notably, the site does not contain a 'buy' or 'purchase' function, meaning consumers have to contact insurers for further advice and information before purchase.
"It is likely that the results displayed on this site will be different from the quote that you obtain from a particular insurer," the site notes.
"The comparisons in this site are based on specific risk profiles, excess and coverage levels that may not match your exact property, personal circumstances and relevant insurance history."
The site leads with an "important information" warning which gives users an idea of the sites aims and limitations while ensuring that consumers know that a focus on premiums is the wrong approach.
"Don't focus only on premiums:
you should consider coverage and policy features when deciding which policy best suits your needs," the site warns.
The site does not compare landlord, strata building or commercial policies while some strata contents policies are compared, according to the site.
To compare policies, the site then asks a series of four questions – postcode or suburb, insurance type, building sum insured and building construction date – before giving users a sample of policy coverage from each of the listed insurers, where available.
Consumers can also select a basic, intermediate or advanced coverage and are given a list of twenty key areas of policy coverage – such as cyclone, storm, flood and storm surge – before detailing average premium pricing.
The website can be viewed
here
.