BREAKING NEWS: AUB Group announces latest acquisition | Insurance Business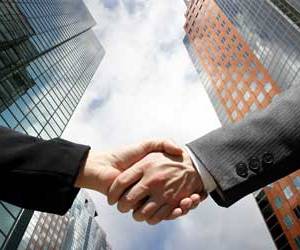 AUB Group
has announced its latest acquisition with its equity partner Altius Group confirming the purchase of Western Australia-based injury management and psychological services business, PeopleSense.
The move "accelerates" AUB Group's total risk solutions strategy and marks a geographic spread for the business which has set its sights on becoming the foremost total risk solutions partner across Australia.
AUB Group CEO and managing director,
Mark Searles
said that the addition of PeopleSense highligths the aims of the business moving forward.
"In the risk services sector, AUB Group has already partnered with a number of Australia's best performing companies," Searles said.
"With the Altius acquisition of Western Australian based PeopleSense, we further expand our capacity to offer total risk management outcomes to clients, a cornerstone of our ambition to be Australia's leading risk management group."
PeopleSense are an award-winning small business and provide return to work, employee assistance program, counselling and injusry prevention services to clients in various sectors.
Derick Borean, Altius Group chief executive, said that the partnership will see complimentary businesses join forces.
"The Altius Group has always stood for quality, innovation and integrity therefore the partnership with PeopleSense is a meeting of cultures and values which will continue to lead the industry and benefit our clients," Borean said.
"The fit with our own growing business and complimentary nature of skills and people will result in a stronger national footprint for our combined group to deliver high quality outcomes to the occupational health sector."
Darrin Brandis, director of PeopleSense, said that the move was a "logical fit" for the business and will allow PeopleSense to expand into new regions and industries.
"With demand for our services extending across Australia we were keen to partner with a firm that reflected our values on quality outcomes and service to clients."
"Together we are in a strong position to give best results to our national clients and extend services into new areas of healthcare," Brandis said.
RELATED ARTICLES:
Is all-around risk advice the future of broking?
Broker network AUB Group adds industry veteran