BREAKING NEWS: Broker merger to create national presence | Insurance Business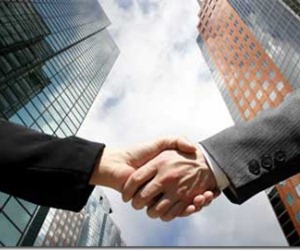 Three Australian brokerages have announced a merger which will create a national presence for the new firm.
Oracle Group Insurance Brokers has announced a merger between itself, WA-based Centro Chambers Insurance Brokers and Queensland-based Agile Insurance Advice which will become official January 31, 2016.
The newly minted company will retain Oracle Group branding nationally and will continue to use Agile's brand across Queensland, New South Wales and Victoria, it has been announced.
In a joint statement from Oracle Group director, Nathan McKeon, and Centro Chambers managing director, Graeme Dorrell, said that the merger came about to increase profits by sharing operations between each firm, create more opportunities to work in both the mainstream and specialist space and to better utilise staff to enhance availability and experience.
McKeon continued that the cultural fit of all three companies stands the future of the business in good stead.
"We see it as a coming together of three similar entities in culture and the way we service our clients. The merger will provide our Perth-based head office as well as our Australia wide clients with valuable, experienced staff," McKeon said.
Once the merger is completed, the new company is set to generate an expected $30 million in premiums within the year with an immediate focus on maintaining the high level of service for existing clients whilst seeking growth opportunities, the statement continued.
The new company will also see the expansion of Oracle Group's AR network as Matthew Denehy, executive director of Agile and Insurance Brokers Network Australia (IBNA) board member, noted.
"[ARs] were shunned early in their existence, but the life insurance industry has been working this model successfully for over a decade, having large licensees and a massive number of ARs.
"It was only a matter of time before the general industry followed suit.
"The next generation cannot afford to buy into AFS licensees, so the obvious answer is to start your own mini business as an AR, and the Oracle Group can assist you with that option," Denehy continued.
With more than 40 years' of industry experience, Dorrell will serve as the managing director of the new organisation as the new board will have more than 190 years' worth of industry experience to mine which McKeon believes will be all important.
"Having Matthew on board also puts our company in a great position, as he is involved with the IBNA and AIMS on a national basis," McKeon said.
McKeon is also hopeful that the new company will be able to transfer this experience into more business as the company looks to find increased growth opportunities in different sectors.
"We are also really looking forward to the increased opportunities with our mainstream insurers and the value they can provide our company," McKeon continued.