BREAKING NEWS: Broker network in major acquisition | Insurance Business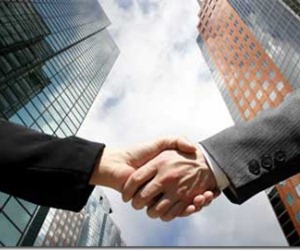 Austbrokers
has announced the acquisition of 60% of Altius Group, a leading workplace rehabilitation company.
The acquisition follows Austbrokers strategy of becoming "the leading provider of risk services to companies and business partners across Australia," according to a statement released to the Australian Stock Exchange.
Austbrokers made a cash payment of $13.6 million and further payments will be made later in the year based on financial results, making the deal one of the biggest Austbrokers has made according to the company.
Altius spans occupational health and rehabilitation as well as psychological health and medical assessment services. The company has more than 120 staff across 12, nation-wide locations and under the agreement all staff will remain with the company.
"This major acquisition is a significant step in our overall diversification strategy," Austbrokers Holdings CEO and Managing Director,
Mark Searles
, said of the deal.
"Austbrokers has long signalled its intent to make more acquisitions and expand scale in Risk Services. We are now taking our highly successful Owner-Driver business model further into this market segment.
"With the addition of Altius, we expect to significantly grow and enhance our Risk Services area, further removing dependence on the Insurance Broking distribution area for growth and mitigating the effects of the insurance rate cycle," Searles continued.
"This acquisition helps us become the leading provider of risk services to companies and business partners across Australia and helps to differentiate the Group from other national insurance broking groups.
"Like us, Altius are positioned for growth and have a strong financial performance history, with rapidly growing market share across expanding markets. They also have deep commercial relationships with a number of Australia's leading insurers."
The Altius management team, staff and trading name will remain the same in the wake of the deal and both founding directors, Derick Borean and Richard Forby, will continue their roles.
"We are very excited about this partnership with Austbrokers," said Borean.
"We believe the Austbrokers Owner-Driver business model delivers us the opportunity to accelerate our growth strategy without compromising our high performing business model or appetite for innovation.
"We share similar values, similar philosophies and great optimism on the future of our industry, so our partnership is a natural fit."