BREAKING NEWS: Broker reveals major acquisition | Insurance Business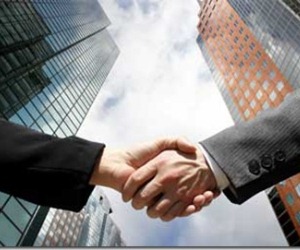 Coverforce Insurance Broking has completed the acquisition of a 66% shareholding in Reliance Insurance Brokers (RIB).
The deal, which has been months in the making, will see Jim Malady continue to operate the RIB business as Coverforce provides financial and administrative assistance to the business.
RIB will also be rebranded as Coverforce Insurance Broking and Jim Angelis, CEO of Coverforce, told
Insurance Business
the integration of the business should be quick and smooth.
"We think that the Reliance Insurance Brokers business is a fairly sound operation so we expect integration to go quite smoothly and quite quickly," Angelis said.
"We like the business as it is, we will just support it with growth initiatives, administrative services and financial support for, possibly further acquisitions, and any other sort of growth opportunities that come up for that business."
Angelis said the deal aims to make RIB "bigger and better," and praised Malady and his team.
"Jim Malady and his team have built a remarkable business with enormous potential for further growth. We are very excited about working with Jim to realise the significant opportunities this partnership will deliver," Angelis continued.
Malady, RIB's managing director, said that the deal will help RIB develop over the coming years as the business looks to continue its growth.
"We are delighted to join forces with Coverforce, a trusted brand and Australia's largest privately owned insurance brokerage," Maladay said.
"This partnership provides us with significant opportunities and growth prospects.
"We look forward to working with Coverforce to build on the success my team have achieved over the past 10 years."
The deal marks the
eighth Coverforce acquisition in five years
as the business continues to grow its footprint across Australia.