BREAKING NEWS: EgyptAir flight disappears from radar | Insurance Business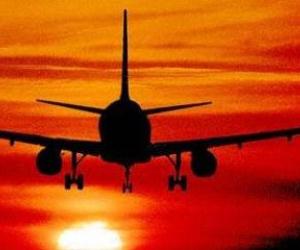 An EgyptAir flight from Paris to Cairo has disappeared from radar.
Reports suggest that there were between 66 and 69 people on board the aircraft and no distress call was made or received.
EgyptAir tweeted the information an hour ago and noted that they had contacted "rescue teams".
"An informed source at EGYPTAIR reported that EGYPTAIR Flight No MS 804 has lost communication with radar tracking system at 02:45 (CLT)," the tweet read.
"EGYPTAIR A320 was at a height of 37.000ft, and disappeared after entering the Egyptian airspace with 10 miles.
"EGYPTAIR has contacted the concerned authorities and bodies and inspection is underway through the rescue teams."
The Guardian
reported that Ahmed Abdel, the vice-chairman of EgyptAir holding company, told
CNN
that more news should be forthcoming within the hour.
"Search and rescue has been dispatched and are now at the scene … Daylight has just broken around an hour ago, so we should get some information within the next hour."
According to the
Associated Press,
Ihab Raslan, a spokesman for the Egyptian civil aviation agency, told SkyNews Arabia that the Airbus A320 most likely crashed into the sea.