BREAKING NEWS: Foreign intelligence service responsible for Aussie Govt hack | Insurance Business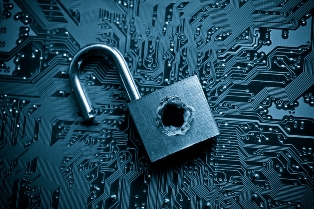 A foreign intelligence service has been blamed for a cyber attack levelled at the Bureau of Meteorology, according to reports.
Whilst the foreign power was not named, The Australian Cyber Security Centre (ACSC) said in a new report that they had "identified the presence of particular Remote Access Tool malware popular with state-sponsored cyber adversaries, amongst other malware associated with cybercrime,"
Reuters
reported
.
Don't miss your chance to take part in the world's first global cyber insurance event
"In this instance, the ACSC attributed the primary compromise to a foreign intelligence service, however, security controls in place were insufficient to protect the network from more common threats associated with cybercrime," the report states.
At the time of the attack, in December 2015, media reports blamed the Chinese government – charges the Chinese foreign ministry dismissed,
Reuters
reported.
The attack was just one in an 18 month period of monitoring from the ACSC, which saw 1,095 cyber security incidents on Australian government systems that were deemed "serious enough to warrant operational responses," the report continued.
In a telephone interview with
Reuters
, the prime minister's cyber security adviser, Alastair MacGibbon, did not name the country behind the attack but said "we've been very open in saying that it was a foreign government, and a foreign intelligence service, at that".
At the time of the attack, media rumours swirled that China was responsible as state-sponsored hacking has continued to hit the headlines overseas throughout the United States presidential election.
The report notes that the government remains a target, not only from state-sponsored attacks but also from hacktivists and cyber criminals.
"Australian government networks are regularly targeted by the full breadth of cyber adversaries," the report states.
"While foreign states represent the greatest level of threat, cybercriminals pose a threat to government-held information and provision of services through both targeted and inadvertent compromises of government networks with ransomware."
Related stories:
Transportation industry ranks cyber its biggest threat
APRA: Almost half of insurers suffer cyber attack