BREAKING NEWS: IAG to repay $6.8 million | Insurance Business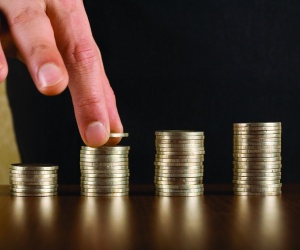 IAG will repay $6.8 million due to overcharging linked to the New South Wales emergency services levy.
The insurer overcharged 27,000 home insurance policyholders and will return $1.1 million of the total to overcharged customers, whilst the rest of the funds will go to emergency services organisations due to administrative costs of individual refunds below $30,
The Sydney Morning Herald
reported.
IAG will pay $5.7 million to organisations including the NSW Rural Fire Service, St John's Ambulance, SES and National Parks & Wildlife Service.
Following an internal review, IAG found that the ESL collection error had occurred in 2013, before Professor Allan Fels, NSW emergency services levy insurance monitor, was appointed.
ASIC
agreed to the insurer refunding $1.1 million to more than 27,000 NRMS customers,
The Sydney Morning Herald
report continued.
Tracy Green, IAG executive general manager for customer and underwriting, explained that the insurer capped the refunds at $30 for a number of reasons.
"On deciding the refund threshold [of $30] we take into account a number of factors, which include customer feedback, the cost of refunding customers as well locating those who may no longer be with us," Green said, according to
The Sydney Morning Herald.
Professor Fels said that he was "surprised" by the case and stressed that it is important for all insurers to ensure they pass on benefits to customers.
"I am surprised that such a basic error in pricing was made after all the measures we have taken to make insurers are aware of their obligations under the law," Professor Fels said.
"It's vitally important that insurance companies' systems are properly geared to fully removing ESL and passing on the benefit fully to consumers."
Refunds will apply to policyholders who had home insurance with NRMA between December 22 2012 and June 30 2013.
In a separate case, Swann Insurance will repay $17,000 to 3000 car and motorcycle policyholders after failing to reduce premiums following the removal of the levy.
RELATED ARTICLES:
IAG extends CTP quota share agreement with Munich Re
IAG names new managing director