BREAKING NEWS: Landmark broker education deal announced | Insurance Business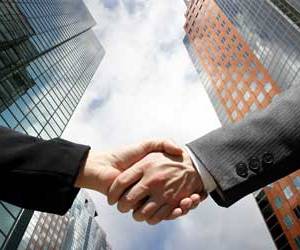 NIBA and
ANZIIF
have announced an historic partnership on the delivery of broker education.
The collaboration will see ANZIIF become the preferred supplier of broker education with immediate effect as the agreement coincides with the launch of the ANZIIF Skills Units, a major reform of industry education set for release next year.
NIBA CEO,
Dallas Booth
, said that the landmark deal represents the best opportunity for the improvement of broker education as the partnership will provide great dividends moving forward.
"We have a long relationship with ANZIIF and we are looking forward to working together to ensure Australian brokers have access to representation and world-class education," Booth said.
"This partnership will facilitate this and we have full confidence that it will deliver positive outcomes for individual brokers and, ultimately, for their businesses and clients."
Prue Willsford
, CEO of ANZIIF, noted that the collaboration has been worked on for some time as both industry bodies sought ways to improve broker education.
"This collaboration is industry-led and has been in development for many months," Willsford said.
"As not-for-profit education providers, our reason for being is the success and health of the insurance industry and the brokers and brokerages within it. We are pleased that we – NIBA, ANZIIF and industry – are able to work so effectively together on what we are confident will provide brokers the best possible education and training."
The ANZIIF Skills Units have been developed with industry and are designed to mimic real-life work scenarios to support brokers as courses will be shorter and more concentrated to allow brokers to upskill quickly.
Willsford continued that the agreement is the next step in the relationship between both bodies.
"ANZIIF and NIBA already work together in a number of areas. This education partnership is a natural extension and one that reflects our strong desire for collaboration to support insurance businesses and professionals."
Booth stressed that high standards of education remain paramount
s
to the industry
,
with the new educational offering designed to support brokers both now and in the future.
"Quality education and training will remain the foundation on which professionalism in insurance broking is built.
"NIBA and ANZIIF will work closely to ensure education meets the needs of today's brokers, while also preparing them for the challenges that lie ahead."
NIBA will continue to promote and award its Qualified Practising Insurance Broker (QPIB) designation and will retain its member services and lobbying and representation responsibilities as ANZIIF continues its education, membership and community projects.
NIBA College will take no more enrolments into its qualification, training and CPD programs and existing students will have until September 1 2016 to complete their studies. From this date, NIBA students will transition to ANZIIF's education programs.