Breaking News: Leading broker network announces acquisition | Insurance Business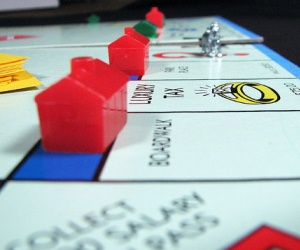 Austbrokers
has announced its latest acquisition with a 60% purchase of equity in a leading occupational health and safety rehabilitation service provider.
The broker network will take the stake in Allied Health Australia as the company looks to diversify its risk management offering to become "the leading insurance and risk management partner to businesses in Australia and New Zealand," the company said in a statement.
Austbrokers Holdings CEO and managing director,
Mark Searles
, said that the deal with Allied Health Australia reinforces the company's commitment to risk management and adds a key element to their business offering.
"This acquisition reinforces Austbrokers' disciplined approach and appetite to deliver on its strategy," Searles said.
"Austbrokers has long signalled its intention to expand scale in risk services provision, and take our highly successful Owner-Driver business model further into this market segment.
"With the addition of Allied Health Australia, we further expand our capacity to offer total risk management outcomes to clients, a cornerstone of our ambition to be Australia's leading risk management group.
"Additionally it drives diversified revenue to the group, mitigating the effects of the insurance cycle – something we have long signalled as a strategic objective."
Allied Health Australia owns injury management practice, Pinnacle Rehab and Peak Conditioning, and provides a range of services under the NSW Work Cover Scheme.
Kevin Garvey and Lance Morton, directors of Allied Health Australia, said that the deal will help strengthen their business with ties to the successful Austbroker business.
"We could not be more pleased about joining a group of Austbrokers Holdings calibre.
"Our businesses form a natural fit and we are looking forward to leveraging our combined strength for the benefit of clients."
Searles stressed that the Owner-Driver business model of Austbrokers ensures growth for all parties and the deal will present key opportunities for Austbrokers over the coming years.
"We've spent the last 30 years establishing our highly successful Owner-Driver business model, made possible through partnerships with exceptional businesses like Allied Health Australia.
"I'm pleased that our business model is equally effective as a platform for growth across all Austbrokers' market facing businesses, providing the benchmark model for sustainable business growth in highly competitive markets.
"Today's announcement is a key step to confirm our position as one of Australasia's leading insurance and risk management specialist. We're excited by the future and the possibilities it presents," Searles continued.