BREAKING NEWS: Lloyd's takes 'massive hit' | Insurance Business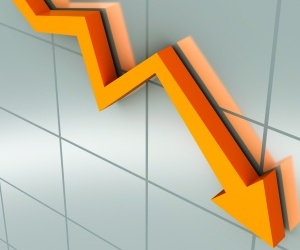 Lloyd's of London announced pre-tax profits were down 30% compared with last year as reduced margins in underwriting and lower investment yield hit the business.
Pre-tax profit hit $3.9 billion (£2.1bn), compared with $5.6 billion (£3.0bn) in 2014 but gross written premium increased 6% to $50 billion (£26.7bn) compared with $47.4 billion (£25.3bn) last year.
In an interview with
Bloomberg Television
, Lloyd's CEO
Inga Beale
, explained the two reasons for the hit.
"We've taken a double hit from reduced margins in underwriting and lower investment yield," Beale said. "On the investment side we saw a dramatic reduction in 2015 that was a massive hit" to earnings.
Higher claims saw the combined ratio rise to 90%, from 88.4% last year, as the explosion at the Chinese port of Tianjin and claims in the energy sector hit the business.
Lloyd's chairman, John Nelson, said that the market last year was one of the toughest for many years and in that climate the results remain sound.
"Each year brings a unique set of challenges, requiring determination, innovative thinking and solutions," Nelson said.
"This year has been no different.
"In a market undeniably tougher than seen for many years, we have had to demonstrate our ability to adapt and take action. In these conditions, these results are creditable and a tribute to the continued skill and professionalism of the Lloyd's market underwriting community."
Beale continued that the Lloyd's market is needed now more than ever as a diverse range of risks continue to have their presence felt the world over.
"Lloyd's is pursuing its strategy to deliver risk solutions to a fast moving world. Business looks to the Lloyd's market to underwrite policies too complex for others to handle. Protection from cyber-attacks, terrorism and climate change are needed now more than ever."