BREAKING NEWS: Major insurer announces $500 million 'strategic partnership' | Insurance Business Australia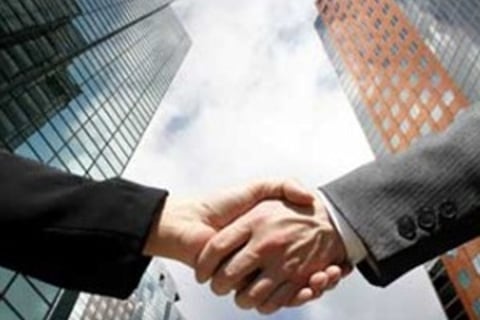 IAG
has announced a long-term "strategic relationship" with
Berkshire Hathaway
via a $500 million placement.
Berkshire Hathaway will take an approximate 3.7% stake in IAG via a $500 million placement through an initial 10-year, 20% quota share agreement across IAG's consolidated insurance business, it has been announced.
Under the terms of the partnership, IAG will take on Berkshire Hathaway's local personal and SME business lines while Berkshire Hathaway will acquire the renewal rights to IAG's large-corporate property and liability insurance business in Australia, the company said in a statement.
The transferring rights represent less than 1% of annual GWP for IAG.
Warren Buffett, chairman and CEO of Berkshire Hathaway, noted that the relationship with IAG goes back more than a decade thanks to reinsurance purchases and the future looks bright for both companies.
"We have worked with IAG for more than 15 years and over that time we've developed a good understanding and respect for their people, what they offer and the way they do business," Buffett said.
"For us, they are a natural partner with a strong management team and brand presence."
"Our strategic partnership with IAG will help fast track our entry into this region and provides us with opportunities to leverage IAG's extensive capabilities while also making our expertise available to IAG."
Brian Schwartz, chairman of IAG, echoed Buffett's words and believes that the mutually beneficial partnership will see both companies thrive in the Australia and New Zealand marketplace.
"The Board is delighted to welcome Berkshire Hathaway as a strategic partner and shareholder," Schwartz said.
"We believe the partnership is an endorsement of our strategy, the strong franchises we have created in the Asia Pacific region, and an acknowledgement of the complementary capabilities we can bring for our customers.
"We look forward to a long and mutually beneficial relationship."
Mike Wilkins, managing director and CEO of IAG, believes the deal will allow IAG more strategic flexibility to manoeuvre both in Australia and abroad.
"Our relationship with Berkshire Hathaway will provide IAG with significant capital flexibility while enhancing our ability to deliver improved consistency of earnings.
"It also further enhances IAG's personal and SME insurance proposition and, importantly, it provides a springboard for future business innovation and development for both companies.
"We look forward to the benefits that will flow from the combination of IAG's underwriting skills, supply chain management expertise and deep customer knowledge, coupled with Berkshire Hathaway's speciality insurance expertise."
As one of the largest buyers of catastrophe reinsurance in the world, the partnership will also benefit IAG by reducing IAG's exposure to the "geographic concentration of insurance risk in Australia and New Zealand, lowering IAG's future catastrophe reinsurance needs and its exposure to potential volatility in reinsurance rates," the statement said.
IAG's FY15 reported insurance margin guidance range remains unchanged at 10.5-12.5%.