BREAKING NEWS: Major insurer announces new chief exec | Insurance Business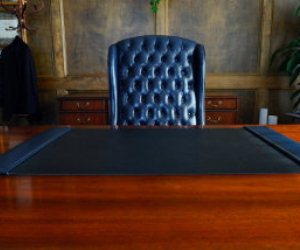 QBE
has announced a new chief executive for its Australian and New Zealand businesses while the former holder of the role takes on a group wide position.
Tim Plant has been promoted to the role of chief executive for Australia and New Zealand and will replace Colin Fagen who has taken on the new positon of group chief strategy officer.
Plant, the current head of QBE's Australian and New Zealand's corporate partners and direct (CP&D) business has over two decades worth of experience in the international insurance market having served 13 years at QBE.
Group chief executive,
John Neal
, said that Plant's promotion was the right move for the business thanks to his experience withing the company.
"Promoting Tim into the role of CEO for Australian and New Zealand Operations was a logical decision given his strong contribution to QBE and his leadership of our Corporate Partners and Direct business," Neal said.
"As an alumni of our Executive Leadership Program, we have had the opportunity to prepare Tim for a role of this significance and importance to QBE."
Neal continued with praise for Fagen who "will be responsible for leading major growth and efficiency initiatives across QBE globally, ensuring the company can leverage its significant worldwide footprint to drive top and bottom line growth," the company said in a statement.
"Colin has done an excellent job leading our Australian and New Zealand Operations to consistently profitable performance over the last four years," Neal said.
"Importantly, at the same time Colin has successfully overseen the restructuring of the business and the introduction of the group shared service model, creating a strong baseline for future growth.
"I am delighted that Colin has agreed to take on this broader role with international responsibility and we look forward to his ongoing contribution to our global business."
Fagen noted that he is excited by his new group-wide role and will look to build on the solid foundations the company has in place across the world.
"QBE is one of the most diversified insurers in terms of its geographic and product reach and I am excited by the opportunity to leverage our many strengths for the benefit of our customers, brokers and business partners."
Both Fagen and Plant will have a place on QBE's Group Executive Committee and both appointments will be effective 18 August.