BREAKING NEWS: Major insurer in million dollar ASIC refund | Insurance Business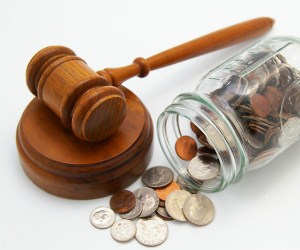 Allianz
has refunded customers $1.4 million after it emerged that they had been over-charged.
The insurer notified
ASIC
of two breaches of financial services law in 2013 which led to the refunds which have been split between some 20,000 customers.
The first breach relates to a failure to refund some customers stamp duty amounts owed to those with consumer credit insurance from policies arranged by four financial institution agents working on behalf of the insurer.
The second involved the over-charging of 2591 customers who paid insurance premiums in monthly instalments, according to a statement released by the regulator.
The breaches relate to issues which began in 2003 and 2001 respectively.
"Allianz identified that a number of customers had been inadvertently overcharged due to system errors," a spokesperson for the insurer said.
"It advised ASIC of the issue and arranged for impacted customers to be fully refunded."
ASIC acknowledged the "cooperative approach" Allianz took to proceedings and deputy chairman of the regulator,
Peter Kell
, said that these type of refunds are important no matter the financial cost.
"Financial firms must act to refund consumers where overcharging has occurred. This is important even where the monetary amounts for individual consumers may not be high," Kell said.
"Allianz has taken its breach reporting obligations seriously in this matter. Breach reporting is an important part of the regulatory framework, as it helps ASIC identify compliance problems and ensure consumer redress where necessary."
The refund comes after
Allianz expressed their displeasure
with the regulator following a ruling concerning The Cash Store last month.