BREAKING NEWS: Major insurer QBE battles through 'toughest market in memory' | Insurance Business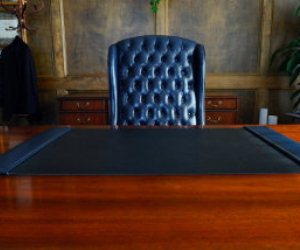 QBE
has announced its results for HY2015 with the Group performing well overall despite the "toughest marketplace" in memory.
The international insurer announced that its adjusted net profit after tax was up 1% on the prior year but Gross Written Premium took a 7% dip for the Group overall.
Chairman of QBE Group, W. Marston Becker, said that the current market is "the toughest" he has seen and the business has performed well to meet its promises in a challenging climate.
"I think I can say without a doubt that this is the toughest marketplace I can remember," said in his message to shareholders.
"Increasing globalisation has seen new capital entering the insurance market seeking a profitable home and consequently dragging down prices. At the same time, investment returns remain well below historic levels. To remain profitable insurers have no option but to focus their efforts on high quality underwriting, efficiency and cost control.
"Against that challenging backdrop, QBE has delivered on 2015 promises. Last year we set some key objectives and I am pleased to say we have made real progress on all of them, while at the same time making significant investment for the future."
In Australia and New Zealand, the business saw its GWP drop 14% as the decline of the Australian dollar and increases in claims hit the business.
"With the backdrop of considerable catastrophe claims activity in the first half of 2015, ongoing price competition and a significant increase in NSW CTP claims frequency, Australian & New Zealand operations' combined operating ratio of 91.3% is a solid outcome," Group CEO
John Neal
said.
"By repricing our NSW CTP portfolio and implementing important operational changes designed to build scalability in to the acquisition cost base, we aim to hold underwriting margins steady despite continued challenging market conditions."
A bright spot for the business in Australia and New Zealand was the growth of the commercial portfolio which saw a 5% bump.
"Pleasingly, our traditional commercial portfolio grew by around 5% despite premium rate decreases in most products," the company said in its reporting.
"Growth was driven by a heightened focus on the customer experience which enhanced the retention of quality business and led to the placement of additional new business."
Neal noted that he is pleased with the result as it includes investment in the business which will pay dividends over the coming years.
"I am pleased to report we have executed on the targets we set at the beginning of 2015, delivering an underwriting result at the better end and an insurance profit margin towards the middle of our target ranges," Neal said.
"The success of our portfolio remediation activities of the last three years is evidenced by each of our businesses now producing an underwriting profit and, particularly, by the continuing improvement in the performance of our North American Operations.
"It is noteworthy that we produced our result in the face of a number of headwinds, including challenging insurance pricing and investment markets, a significantly stronger US dollar and continued low interest rates. Moreover, the result included substantial investment in infrastructure, technology and people."