BREAKING NEWS: Major player acquires brokerage | Insurance Business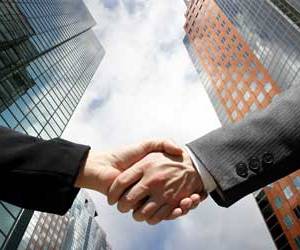 Arthur J. Gallagher has announced that it has acquired Instrat Insurance Brokers.
Located in Clayton, Victoria, and established in 1994 by principals Peter Johnson and Jim Santamaria, Instrat has a wide range of clients in trades, industrial, commercial and domestic fields and specialise in group tailored programs designed for tradespeople, franchisees and medical professionals – amongst others.
Steve Lockwood, Managing Director of Arthur J. Gallagher in Australia and New Zealand. Said of the acquisition: "Instrat is a sales and marketing led business which is well-aligned to our culture."
"Their strength in developing schemes and programs to service clients efficiently is outstanding. The IMAR scheme, focused on tradespeople through a primarily telephone-based operation, is a great example of this. We are pleased to welcome Peter, Jim and their team of 49 to our growing Gallagher family of professionals in Australia."
The news follows the announcement that
AJG
will retire the OAMPS brand and integrate the firm under the AJG brand.
Instrat will also be integrated into the Arthur J. Gallagher Australian operations in due course, and the business will retain its premises in the south-east of Melbourne.
Instrat principals Peter Johnston and Jim Santamaria said in a statement that the deal was clear-cut thanks to the international scope of AJG.
"When we decided to sell our business, it's fair to say we had a good choice of interested buyers and we did our homework on all of them. The appeal of being part of a global broking organisation with the values and culture of Arthur J. Gallagher was compelling, and in the end, the choice was clear cut for us."
"We're really excited about the future for our people, our clients and our business as part of the Gallagher group working with Andrew and his team."
Lockwood stressed that the AJG aren't done yet in terms of acquisitions as the firm sets up for a big 2015 in the Australasian market.
"Acquiring well-run businesses with a good cultural and strategic fit is a key priority for us and we remain very active in this area."