BREAKING NEWS: Major player appoints new CEO | Insurance Business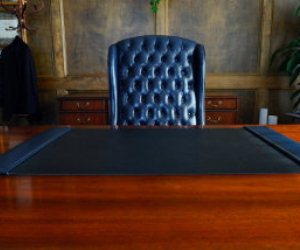 Zurich
has announced a new CEO for its general insurance business in Australia and New Zealand.
Rajbir Nanra
, who is currently interim CEO for the business, will take over the role full time and will report to Stuart A. Spencer, CEO of general insurance in Asia Pacific as well as the board of Zurich Australia.
Nanra's time as interim CEO has seen the business focus on strategy and restructuring and the new CEO said that the aims of the business remain the same.
"Our market strategy in Australia and New Zealand is clear and undeterred and I'm very pleased to be able to carry on in my current capacity and along with our first class Zurich team, work to ensure we meet and exceed the needs of our brokers and customers," Nanra said.
With more than 25 years' experience in the regional insurance industry, Nanra was previously CFO of general insurance for Zurich in Australia and New Zealand and regional audit director Asia Pacific for the company, based in Hong Kong.
Nanra also has experience with ACE including time as CEO of ACE Malaysia.
Spencer said that Nanr'a wealth of experience both with Zurich and in the wider industry will see the important Australian market continue to develop.
"I am confident that Raj's experience, enthusiasm and leadership will continue to advance our business in Australia and New Zealand, one of Zurich's most vital and strategic markets in Asia Pacific," Spencer said.
"His appointment is also another clear example of the outstanding pool of talent Zurich has within its succession pipeline."
Nanra was
announced as interim CEO following the departure of Daniel Fogarty from the business in September
. Since his arrival,
the business has announced job cuts
and the
withdrawal from the CTP market in New South Wales
, as the business looks to focus on strategy and restructuring for the future.
The appointment is effective immediately.