BREAKING NEWS: Major player Zurich to axe 8000 roles | Insurance Business Australia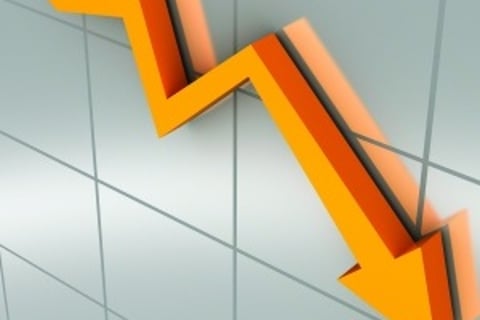 Zurich
is set to cut 8000 roles across its international business following a drop of business operating profit of 37%.
The company,
which announced potential job losses for its Australian business late last year
, will accelerate its efficiency program in light of their "disappointing result."
"We have accelerated our efficiency program and now aim to exceed the previously communicated cost savings target for 2016 of USD 300 million, and are on our way to achieving group-wide cost savings of more than USD 1 billion by the end of 2018," chairman and CEO ad interim Tom de Swaan said.
"These savings will be achieved through the application of new technology, lean processes and the offshoring and near shoring of some activities.
"We estimate that as a result of these necessary measures around 8000 roles across Zurich will be affected by the end of 2018.
"This figure includes initiatives completed or announced in 2015."
Operating profit for the business fell from US$4.6 billion to US$2.9 billion whilst net income after tax attributable to shareholders dropped 53% from US$3.9 billion to US$1.8 billion.
In the general insurance business, operating profit fell by US$2.1 billion to US$864 billion as the business reported a US$120 million operating loss in the fourth quarter.
In January,
Zurich warned that storms across the United Kingdom and Australia
, combined with high losses from the explosion that rocked the Port of Tianjin would hit the company but De Swaan noted the company is still disappointed with its performance.
"This is a disappointing result, reflecting the previously announced challenges in our General Insurance business and restructuring charges, and we have taken rigorous actions to improve profitability," De Swaan said.
"This includes re-underwriting or exiting unprofitable portfolios, increasing cost efficiency and further simplifying the organisation. The remainder of the Group continues to perform well, with both Global Life and Farmers making further progress in the execution of their strategies."
"Given the challenges within General Insurance, it is unlikely that the Group will achieve its target of a business operating profit after tax return on equity of 12-14% in 2016.
"Nevertheless, Zurich is on track to achieve its other targets for 2014 to 2016. The Zurich Economic Capital Model ratio stood at 114% as at the end of September, within our target range, and the Group expects to deliver cash remittances in excess of USD 10 billion for the period, well ahead of our target."