BREAKING NEWS: 'Most competitive commercial conditions in 40 years' hit IAG results | Insurance Business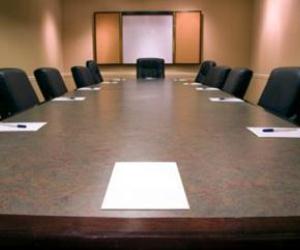 IAG
has announced its half yearly results for 2016 which have been impacted by the "most competitive conditions in almost four decades," in the commercial market.
The results saw profit dip to $610 million from $693 million in 2015 whilst Gross Written Premium dropped from $5.6 billion to $5.5 billion and net profit after tax hit $466 million compared with $579 million at HY15.
The business described its results as "sound" but the commercial arm of the company saw a 6.3% contraction in GWP as "continued challenging market conditions" impacted the result.
Peter Harmer
, managing director and CEO of IAG, said the business is pleased with the performance despite the tough market conditions.
"We are pleased with the performance of our consumer businesses where we have been able to broadly maintain market share with limited movement on price – demonstrating the strength and resilience of our franchises," Harmer said.
"In our commercial businesses we are prudently maintaining our underwriting discipline in the most competitive conditions in almost four decades."
The commercial business and lower compulsory third party volumes were offset by growth in the consumer space and across the business in Asia as Harmer said changes at the company to make the business more agile will pay dividends in the future.
"We have initiated a series of changes in the past 12 months, to improve our organisational agility and develop a sharper customer focus, that have helped create a solid platform which we can look with increased confidence at our future for the benefit of our shareholders, people and customers."
IAG also announced a pair of innovative reinsurance arrangements with
Berkshire Hathaway
designed to address earthquake and asbestos liabilities.
"The combined effect of these transactions reduces future uncertainty in relation to these exposures, strengthening the Group's overall risk profile," the company said in a statement.
The results represent the first reporting period to include the earnings impact of the
20% quota share arrangement with Berkshire Hathaway
, which has "met IAG's expectations, lowering earnings volatility and reducing regulatory capital requirements."
Harmer noted that the business is well positioned for the future as the business is focused on driving growth and benefiting customers.
"Our goal is to create a company that is customer-led and data-driven, simpler and more scalable, agile and quick to respond to the changes we are seeing in the community and in business – and with the changes we have made I am confident we are well on track to achieving this goal."