BREAKING NEWS: Permanent ASIC ban for former broker | Insurance Business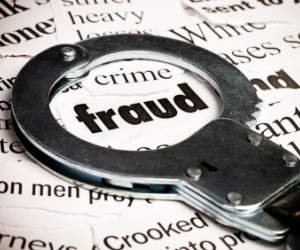 Former insurance broker Timothy Charles Pratten has been permanently banned from providing financial services and from engaging in credit activities by ASIC.
Pratten,
who was found guilty of fraud in September 2015
, was sentenced to five years in jail with a two-year non-parole period in April 2016 for seven counts of fraud.
Pratten's conviction followed an investigation by the Australian Taxation Office which found that Pratten had failed to declare approximately $5 million of income from 2003 to 2009.
"Under the Corporations Act and National Credit Act, ASIC may ban anyone who is convicted of a fraud offence," ASIC said in a statement.
"Mr Pratten has the right to appeal to the Administrative Appeals Tribunal for review of ASIC's decisions.
"As a result of Mr Pratten's conviction, he is automatically disqualified from managing corporations.
"He has been removed as a company office-holder of Practical Insurance Claims Administration Pty Limited and Australian financial services licensee, Rural & General Insurance Broking Pty Limited."
The ATO investigation into Pratten uncovered a four-seater Robinson helicopter, worth over $250,000, a 45-foot yacht worth more than $260,000 and private school education for Pratten's daughter worth nearly $100,000.
Pratten was originally found guilty in 2012 and was sentenced to three years six months in prison however a retrial was ordered after the trial judge failed to properly direct the jury, the
AFR
reported.
Related stories:
ASIC cancels AFS license of Sydney firm
ASIC concerns prompt $2.4 million refund