BREAKING NEWS: Reforms require insurers to display savings | Insurance Business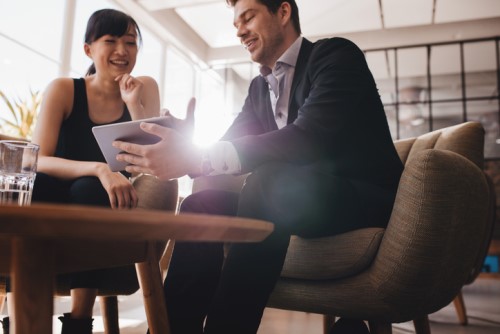 Insurance companies in New South Wales will be required to show the price a customer paid for property insurance for the previous year on renewals from 1 July.
The changes, announced by insurance monitor Allan Fels, come as major insurers in the state prepare to face a public inquiry to be held in Sydney today.
IAG
,
Allianz
,
QBE
,
Suncorp
and Commonwealth Insurance will all present at the inquiry, representing almost 80% of the property insurance market in the state.
The reforms come as part of the changes to how fire and emergency services are funded in the state as the emergency services levy (ESL) is scrapped in favour of a property tax.
The rule is designed to increase transparency in the savings the industry is expected to pass on to customers following the abolition of the levy.
Fels said that a prescribed Section 30 notice has been issued requiring insurers to provide policyholders with the comparison.
The insurance monitor has indicated its desire that insurers adopt this policy, with only IAG so far implementing the comparison.
Fels said it is now time for the whole industry to do the same.
"The removal of the ESL from insurance policies should not be used to restore or increase insurer profit margins," Fels said.
"Today's inquiry is first and foremost about accountability. It's a good opportunity for insurers to show what they are doing and how they plan to do the right thing by their customers when the ESL is removed 1 July."
A spokesperson for the
Insurance Council of Australia
said that insurers will follow the lead of their work in Victoria, where the ESL was removed in 2013, and do the right thing by their customers.
"Insurers are aware of the Emergency Services Levy Insurance Monitor's expectations [of the requirement to list the previous year's price] and are seeking to comply at short notice," the spokesperson told
The Sydney Morning Herald
.
"This was only made formal in a notice gazetted last Friday. It was previously a best-practice recommendation contained in a guideline that the Emergency Services Levy Insurance Monitor issued late last year."
Fels and deputy insurance monitor, Professor David Cousins, will conduct the inquiry which will look at how insurers are removing the ESL from their pricing, pricing methodologies and current revenue and cost drivers for the industry.
Last month, an executive from every major insurance company in the state signed a pledge that they will not apply the ESL when funding is removed from property insurance policies.
Related stories:
Insurers confirm commitment to ESL changes as countdown begins
Public inquiry launches into insurer conduct