BREAKING NEWS: Suncorp reports drop in yearly profits | Insurance Business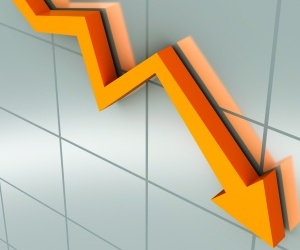 Suncorp
has announced its full year results with group net profit down from $1, 133 million to $1, 038 million, but commercial insurance GWP increased by 2.1%.
Profit after tax from business lines hit $1,159 million, compared with $1,235 million in 2015, as general insurance NPAT was $624 million, compared with $756 in FY15.
Commercial insurance GWP increased by 2.1% which, the company said in a statement, "reflected disciplined growth in selected product lines and the scale benefit from the national CTP model."
Michel Cameron, Suncorp CEO and managing director, said that the insurance arm of the business will continue its work to reduce working claims costs.
"We have made good progress with a number of proactive measures in place to reduce the volume of open claims including the utilisation of our smart car repair centres and clearing the more complex water and fire damage claims."
In personal lines, GWP improved by 1.6% thanks to "targeted price increases across the portfolio," as customer retention rates remained steady.
The business was impacted by two East Coast Low weather event s in June as natural hazard claims for the year were $60 million above the allowance.
Suncorp announced that, in a bid to reduce potential volatility of future natural hazard events, the business has purchased additional reinsurance protection for the upcoming financial year.
"The Natural Hazards Aggregate cover will provide Suncorp with $200 million of protection after the retained portion of natural hazard events greater than $5 million reaches a total of $460 million," the statement continued.
"The upper limit of Suncorp's main catastrophe program, which covers the Group's home, motor and commercial property portfolios for major events will remain unchanged at $6.9 billion. The maximum event retention is $250 million.
"Additional cover has also been purchased to reduce the maximum event retention for a second Australian event to $200 million and, for a third and fourth event, to $50 million.
"The enhancements to the reinsurance program have resulted in a net reduction in the natural hazard allowance for the 2017 financial year to $620 million."