Brisbane UFI breakfast a great success | Insurance Business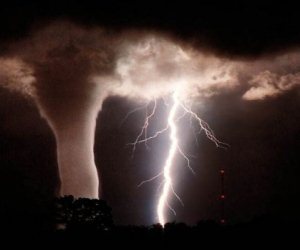 A NIBA and ALIA breakfast aimed at calming the fears of brokers worried about the on-set of government changes regarding the use of unauthorised foreign insurers in the Australian market was a great success, according to one of the event organisers.
Robert Cooper, director of Cooper Professional Risk, worked alongside NIBA and AILA to plan the breakfast and believes that NIBA CEO
Dallas Booth
went a long way to calming many of the fears of those in attendance.
"It went very well," Cooper said of the event.
"Dallas Booth did a very good job of placating the fears of many in the room that we do not have too much to fear.
"We really did come away feeling more reassured than before that it will not have a drastic effect on our market."
In the presentation that Booth delivered, he outlined that over $1.3 billion worth of business was placed with UFIs last year as he sought to clarify the existing use of UFIs for business in Australia.
Forty-seven insurance professionals attended the breakfast and Booth assured those in attendance that calm was needed before the government proposals are released.
"While our concerns that a 'cowboy' broker may come into the market with some fantastic deal from an insurer in Bermuda or somewhere, the fact is that they will likely reinsure most of the risk to the same reinsurers who support the Australian market," Cooper continued.
"Reinsurers have a brilliant track record and ability to analyse the catastrophe risk all around the world. Any UFI will also need reinsurance support as well as the security of the risk they retain. Also any insurer will need to have to set up a claims procedure or arrangements to handle claims, which can be costly.
"There is a lot involved for any new market to enter into business here and it is hardly attractive business. Will UFIs really want to be in this market? Time will tell."
Booth also addressed the need to mitigate risk as well as initiatives to help keep pricing under control, while Cooper stressed that the next two years will be key to understanding the affect the changes have on the area.
"For many of us, I am looking forward to the next 12 to 24 months to see if this decision by the current government does anything to lower prices in North Queensland. We shall see."
You may also be interested in:
NIBA CEO looks to calm fears over UFIs
Brokers warned their 'professional credibility is at risk'
Broker calls for protection scheme in Queensland