Brits all wet from own flood season | Insurance Business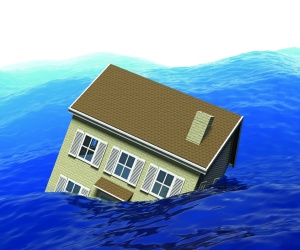 Insurers in the UK have had a record year handling 486,000 claims, at the rate of 1330 a day and paying out $1.78bn in 2012 in the wettest recorded year in England and Wales.
The figures were released by the Association of British Insurers (ABI) who stated the majority of the claims, at 411,000, were for flood and storm damaged homes, paying out $1.03bn to repair damage and replace ruined possessions.
At the same time UK insurers handled 47,000 business property claims following flood and storm damage, paying out $559m in claims and a further $60m in business interruption insurance claims.
While the volume of claims was high the average claim payout for flood damaged properties (domestic and commercial) was relatively low at $27,300.
ABI Director of General Insurance Nick Starling said the record levels of flood and storm damage highlighted the role of insurance in helping communities recover from volatile weather.
His comments regarding flooding echo recent events from the far north of Australia with Starling stating that "flooding is greatest natural threat facing the UK and the risk is rising so political consensus and commitment on investment in flood defences, sensible planning decisions and working with the insurance industry is essential".
Despite the record weather and insurance condition UK insurers have faced tougher years with 2012 being only the second wettest year across the whole UK and also the second highest year for claims after 2007 in which $4.4bn of claims were paid.