'Broken' ankle gives fraudster no leg to stand on | Insurance Business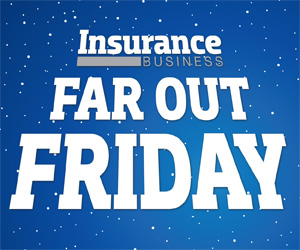 The Coalition Against Insurance Fraud recently released its Insurance Fraud Hall of Shame for 2012 and it reads like a who's who of two-bit nobody inept insurance crooks. Coming in close to the top of the list was Modupe Adunni Martin who proved that subtly was not her strong suite.
Martin claimed she had an ankle injury that was so painful that she could not walk nor do her job as a janitor and needed crutches to get around. She convinced her employer and doctors that she deserved workers compensation and time off to recover.
However the insurer didn't buy her story and sent an investigator to follow her.
After attending a doctor's appointment on crutches but leaving without using the crutches she ditched them in her car, donned high heels, run in them to a public park and performed an specific act of an intimate nature with her boyfriend, all of which was caught on video.
Her insurer took Martin to court and she was convicted of workers compensation fraud, given nine months in jail and was ordered to repay more than $79,000.
At her trial doctors dryly concluded that the specific sex act was impossible for someone with her ankle injury.
---
They take helmet safety pretty seriously in Canada with a man losing his motor vehicle insurance cover after police booked him on multiple occasions for not wearing a helmet while....skateboarding!
Under Canadian law police can book and fine skateboarders for not wearing a helmet and then notify their insurer about the infringements which in turn impacts their motor vehicle insurance.
Pat Harland, the 25 year old skater busted twice in three years told local news in his home town of Halifax that any type of violation against local traffic laws took points off a driver's license and impacts personal insurance ratings.
Despite being out of insurance and likely to depend on the high cost state system reserved for bad drivers or those convicted of driving under the influence of alcohol or drugs Harland will continue to skate without a helmet saying "I don't think that's anything for somebody to tell me that I have to do."
---
Some US insurance experts are feeling a little sheepish after predicting the San Francisco 49ers would win last weekend's Super Bowl against the Baltimore Ravens.
An online poll of insurance industry professionals heavily favoured the 49ers with 76 per cent of risk management executives, 56 per cent of underwriters and 64 per cent claims people tipping a win to the west coast team, which in fact lost 34-31.
However a Baltimore furniture store which lost a Super Bowl bet with customers and gave away $600,000 in furniture are still smiling because they don't have to pay – their insurance company does!
The furniture store took insurance through a promotions insurer who took specific bets – in this case that no-one would intercept a kick from the opposing team and score a touch down – with the insurer having to pay a total of $900,000 across three similar bets.
However the insurer is ready to back up and do it again saying "we don't shy away from risk. The odds are so slight of it happening, it's a solid gamble every time."