Broker advocate produces insurance buying guides as industry tackles One Big Switch campaign | Insurance Business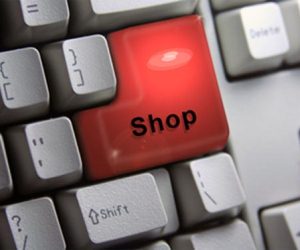 Broker advocate director Kate Fairley is issuing brokers with consumer guides on buying home and motor insurance policies in a battle to get policyholders to consider the cover, not the price.
The move comes, coincidently, as group buying organisation One Big Switch's the Big Insurance Switch chooses Coles Insurance to supply discounted home and contents cover to the more than 71,000 Australians who have signed up.
The home insurance guide has tips for consumers when buying such insurance; and the motor insurance guide warns of top five traps (see photo). The guides have been issued to more than 60 brokers, and Fairley is encouraging brokers to not only distribute them to their clients but the businesses they partner with.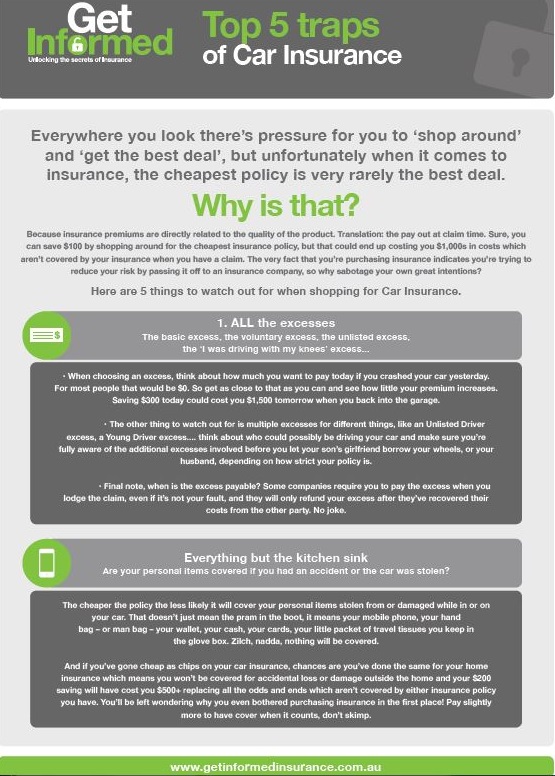 Fairley, director of Get Informed, said: "It is to help insurance brokers in their quest to fight back on price and put the emphasis on the product that is being sold.
"We are encouraging our brokers to push forward these guides with their clients and any businesses they partner with. My accountant is going to put these flyers on his website because he thinks they will provide value for his clients. It's about leveraging our professional network. We are encouraging Get Informed brokers to do the same."
Fairley said the launch of the guides is "very timely", as it coincides with the One Big Switch's decision to choose Coles Insurance.
In its FAQs, One Big Switch says it is an authorised representative of Wesfarmers, but it is not authorised to provide advice on the insurance. Coles Insurance pays One Big Switch a fee of up to 12.5% in total over four years for every member who takes up the special Coles Insurance offer. This fee is shared between consumer network One Big Switch and moneysaverHQ.
The campaign continues to irk the insurance industry, which offers a 13% discount on home and contents insurance on top of existing discounts and deals. NIBA has raised its concerns over the campaign with
ASIC
, which is said to be monitoring it.
Other industry professionals are using social media to warn policyholders. Fairley has written to letters to the organisations backing the campaign, pointing out the key policy differences. She has also posted advice for consumers on One Big Switch's Facebook page, warning customers that their policies might contain exclusions on flood cover, faulty workmanship and recreational and amateur sports.
"People are being encouraged to shop on price. They don't have the technological knowledge to understand the ramifications of these terms and they are not going to find it out until something big happens and then the insurance company will decline the claim."
Some policyholders who signed up to One Big Switch praised the initiative on Facebook, claiming they have saved hundreds of dollars – some as much as $600.
However, Queenslanders have vented their frustration at being unable to secure insurance. Some suggest the deal is misleading as One Big Switch has been offered an exclusive 13% discount (not 40%) on top of existing deals.
One Big Switch is said to have launched a petition to lobby government action for regions where insurance is not available.
Andrew Faber, manager at
MGA Insurance Brokers
, said: "It probably benefits people who would not have been able to afford insurance in the first place, but policyholders will be short-changed when it comes to sub limits and claims.
"If there is a major event and policies are declined, it will not be a good look for the insurance industry."
One Big Switch was unavailable for comment as this story went to press.