Broker and planner form one-stop shop for tradies | Insurance Business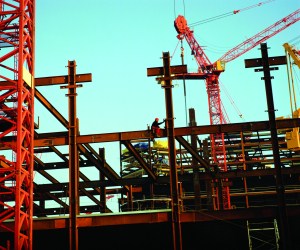 Trade Risk has acquired the clients and goodwill of Moneypot Financial Services after nearly a year of talks.
Steve Christie, who was the sole director and shareholder of Moneypot, will join the Queensland-based Trade Risk team as a director and partner, where Shane Moore is managing director.
Christie had been assisting Trade Risk clients for more than two years, helping Trade Risk's GI customers with their life insurance needs, when the two companies decided to come together.
"We have been working with Steve for just over two years," Moore said. "Bringing the two businesses together just makes good business sense."
He said the deal would create a one-stop-shop for their clients' personal and business insurance needs. Moneypot and Trade Risk customers will now have just one phone number and office contact.
Moore added: "Having our own qualified financial adviser and life insurance authorisation means that we can offer our clients a more comprehensive level of protection, while still providing the convenience of dealing with a single office."
The merger could also lead to better outcomes for their clients, who are predominantly workers in the building and construction industry.
"There are a number of other brokers out there targeting tradies in the same way that we do, but many of them are providing their clients with accident and illness type policies rather than proper income protection," Moore commented.
He added that the deal brings Trade Risk one step closer to being the most recognisable insurance group for tradespeople and workers in the building industry.
"Our goal from day one has been to make it easier for tradies to get the insurance they need to protect themselves, their businesses and their families. By increasing our size and capabilities through this merger we are making another step towards becoming the insurance group of choice for more tradies around Australia."
The business will continue to operate as Trade Risk and will be authorised by Westcourt General Insurance Brokers for general insurance and MIllennuim3 Financial Services for life insurance.