Broker boss handed award by Cambodian PM | Insurance Business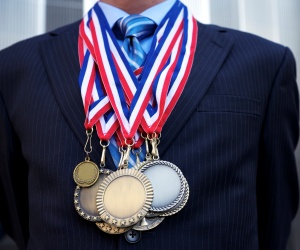 The chairman of one of Australia's leading insurance brokerages has been recognised internationally and been given a Special Medal for Services to the Cambodian Community by the country's prime minister.
MGA Insurance Brokers' chairman, John George, won the award for his efforts with the Australian Cambodia Foundation and as a result of his assistance in the establishment of the Sunrise 3 Children's HIV Centre in Sihanoukville, Cambodia.
George handled the administrative duties for the building of the new centre. The $2.5 million Sunrise 3 facility has been built to serve the needs of children suffering with HIV and was officially opened on 1 December, 2012.
The award was presented to George by Cambodian Prime Minister Hun Sen. George has been involved with the Australia Cambodia Foundation for more than 12 years. He is currently chairman on the Foundation and makes regular visits to the country each year.
"I am truly honoured to be recognised by the Prime Minister and people of Cambodia," George said.
"This award is testament to the exceptional work of the Australia Cambodia Foundation and the continued care, hope, education and love it provides to many young children who have been dealt with dreadful circumstances.
"All children deserve to have the opportunity to achieve their fullest potential. This award gives us hope and ensures we will continue to offer this opportunity to as many children as we possibly can," added George.
---