Broker channel boosts business for insurer | Insurance Business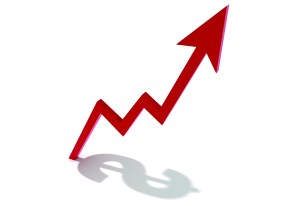 Suncorp is to keep growing the broker channel after reporting that it achieved double-digit growth in the commercial insurance business during 2013, and near doubling of profit in the full year 2013 for the whole GI arm.
The insurance division reported an after tax profit of $883m for the general insurance arm for the year ended 30 June 2013, up on $493m in 2012. This was attributed to top-line growth, operational efficiencies and favourable investment movements.
The insurance trading profit was $959m, representing an ITR ratio of 13.1%; gross written premium was $8.6bn, up from $8bn last year; and the combined operating ratio improved 11.6% to 91.4%.
Commercial GWP crept up 7.4% to $1.5bn (or 8.4% excluding the impact of the Fire Service Levy) however premium rates increased 4% due to natural hazards and to compensate for reinsurance costs and low investment yields.
CTP GWP increased 8.5% to $978m; workers compensation and other soared 14.5% to $308m due to price increases, wage growth and improved retention. GIO in NSW saw growth in new business, driven by risk selection and pricing, as well as strong scheme performance. Queensland CTP also grew in the "high single digits".
Commenting on the performance, Suncorp Commercial Insurance CEO Anthony Day said the division had seen strong growth across all its commercial portfolio areas.
"[…] We have focussed on growing the broker channel – the result was double digit growth from brokers throughout FY13 […]. While we will continue to seek strong growth in the broker channel we are also increasing our focus on direct channels.
GWP in personal lines was also up. Motor GWP was up 4.2% to $2.6bn; home grew 9.6%, taking it to $2.3bn due to an increase in natural hazard and reinsurance costs, and the sums insured.
Suncorp has extended its supply chain strategy by entering into a joint venture with international car part supplier LKQ, which will supply the insurer's Q Plus and Smart shops with new and recycled parts.
Suncorp Group CEO Patrick Snowball said the venture would ensure policyholders receive competitive motor policies.
As reported earlier this month, the group's net profit after tax was down to $491m (FY212: $724m) due to a $632m loss after tax from the sale of the non-core bank.
"It represents a final break from the past and a chance to focus exclusively on the future," Snowball added.