Broker collaboration key for cyber success | Insurance Business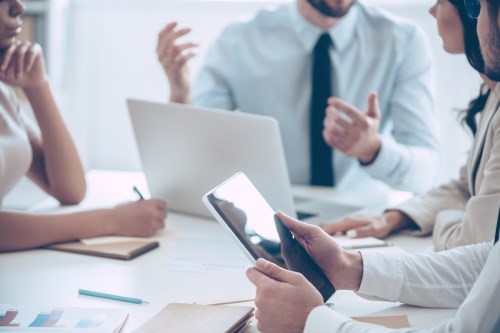 Collaboration will be key for brokers to succeed in the cyber insurance market, one expert has said.
Meena Wahi, director of Cyber Data Risk Managers and a cyber insurance expert, said that brokers will need to look to collaboration to stay up-to-date with the evolving market.
"The problem with general insurance brokers is that if they start specialising in cyber, they would have to invest a lot of their time," Wahi said.
"The market is moving towards collaboration at this stage.
"They have the clients and they have the distribution as well but they require someone with the subject matter expertise to partner with them and that can work out really well."
Wahi said that for a general insurance broker to build the expertise in the cyber market would be a "tough learning curve," as brokers need to dedicate time and resources to learning a complex and ever-changing market.
The growth of the cyber insurance market in Australia has been rapid. Wahi stressed that three years ago cyber was a "totally different" prospect but a gap still exists between the industry and demand.
"I think, at least from the supply side, it is fairly evolved and matured," Wahi continued.
"The demand is still difficult. Clients are not really buying because they don't understand cyber risk and they don't really know what they should get insurance for so there is a bit of a gap there."
For brokers operating in the cyber market, Lloyd's underwriters are at an advantage thanks to their history with cyber risk. Brokers are better served to look at what Wahi described as the "critical" claims payment history with cyber to get an idea of the leaders in the market.
Educating clients around their own cyber risk and the cyber insurance options available will continue to become more prevalent as mandatory breach notifications hover on the horizon – meaning that education around this legislation will also be key.
"It [mandatory breach notification legislation] will definitely have an impact as there will be more reporting and the general public will become more aware as incidents are reported in the media.
"That will definitely mean that businesses will see the benefits in getting insurance as well."
Related stories:
How to boost your cyber insurance business
BHSI's cyber insurance to offer fastest possible breach response
IAG backs UpGuard in US$17 million fundraising