Broker defends commissions after financial planner's rant | Insurance Business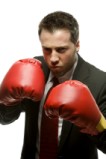 Brokers have hit out at calls that reforms banning financial planners from receiving commissions should also apply to insurance brokers.
Instead, they have urged governing bodies to focus on the growing issue of underinsurance in Australia.
The Industry Super Network, a body that represents superfunds companies, welcomed the government's draft regulation on the Future of Financial Advice reforms (FoFA), which proposed a ban on conflicted remuneration structures including commission, in relation to the distribution of and advice on retail investment products.
But the ISN also called for the ban to go further and include personal lines products too. The ban only includes life insurance products. The ISN believes that removing conflicting commission structures should apply to "product providers" as well as financial advisers.
David Whiteley, the chief executive of ISN, said: "The Future of Financial Advice reforms represent an important step in this direction, but over time, the industry must continue to remove the remaining commissions on insurance and percentage based charging on investments, which replicate the same conflicts as commissions."
However brokers told Insurance Business that such comments ignored the more pressing issue of underinsurance.
John Elliott, CEO of Elliott Australia Group, said: "Should governing bodies spend less time focusing on how we are paid and more on issues such as the massive underinsurance problem in Australia then surely this would be providing a better service to consumers."
Elliott was particularly critical of those outside the general insurance industry casting judgement on brokers.
"The bias issues in financial planning are not the same as in general insurance, and they should not be treated in the same manner," he explained.
Elliott said it was even more important that customer service – over commissions – was prioritised because of the rise of the price comparison website.
"With brokers working with online quoting systems, aggregators entering the Australian market and the emergence of more authorised representatives, the paramount focus of our governing body should be maintaining the level of advice the consumers receive – not worrying about how we are paid for this service," he concluded.