Broker disputes could continue to rise | Insurance Business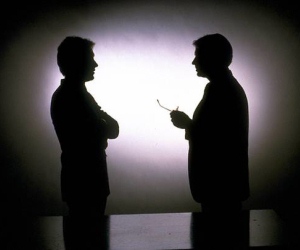 Disputes between clients and brokers made to the Financial Ombudsman Services (FOS) have risen from 195 in 2012-2013 to 257 this year, as brokers may see a a further increase this year.
In their annual review FOS noted the increase in broker disputes as the most common disputes focus on personal and domestic property, home building and motor vehicles coverages with main issues arising from denial of claims.
John Price, lead ombudsman of General Insurance for FOS, told
Insurance Business
that FOS "are starting to look at," the rising number of disputes in a bid to understand the industry better.
"What we will be doing is just trying to work out why there was an increase, it's an increase from 195 to 257, that's a significant increase," Price said.
"What we don't see is a lot of decisions having to be made in broker disputes but we need to understand how they are resolving and why they are resolving to make sure that we don't have a problem brewing with a lack of advice occurring in broker matters."
Price stressed the total number of disputes made concerning broker interactions could continue to rise as FOS continues to look at broker practices.
"Essentially, brokers have to understand that their relationship is a professional relationship and they have to be very careful to ensure that they properly understand the needs of their client and that they fully explain the terms and conditions of the policies and were those policies may not quite meet their needs, if they explain that and explain why.
"What we may well see over the course of the next 12 months is a further increase in the numbers of broker disputes as we look at issues where perhaps the policies are not as clear as what they could be and there is a broker involved and the consumer is at risk of not being covered."
Price noted that, under the new terms of reference for FOS, brokers could see more activity from the consumer dispute body and advised brokers on the best way to stay on the good side of clients.
"Keep the most clear record of information," Price said.
"I think the brokers just need to make sure they keep very clear notes on the terms of engagement, very clear notes on the instructions they have, very clear notes on their interaction with their clients so where issues do arise, they can present information and we can be satisfied that they've done everything that they should do as a professional in those circumstances.
"These days we shouldn't see circumstances where a broker comes in and says 'we had a meeting because in my diary there is a page crossed out with meeting Joe Blow on it' we should have quite clear records of the meeting, what occurred during the meeting, what the instructions where and what the response to the consumer was so we can properly and fairly deal with the disputes."
Price noted that while brokers do not lack professionalism, some in the industry need to up their game when it comes to record keeping.
"I don't think brokers lack professionalism, I think there are individuals that fail to keep accurate records," Price continued.
"What we do see occasionally is that the brokers simply place the insurance and think by sending the renewal with a warning saying please check that this is sufficient and is adequate for their purposes.
"It's not, and the courts are quite clear that brokers have an obligation in those circumstances to ensure that what they are providing the consumer, meets those consumer requirements."