Broker industry 'reservations' over Budget measures | Insurance Business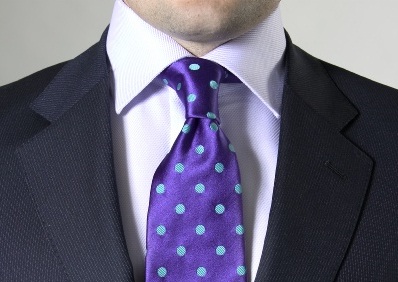 The insurance broking industry is already expressing concern over a number of measures announced by the Federal
Government
in last night's budget, which include the establishment of a new insurance comparison website for strata customers and threats to funding for the Australian Reinsurance Pool Corporation and
ASIC
.
As part of the Budget, the Government plans to establish an insurance comparison website for strata-title and home building and contents insurance offerings in North Queensland.
It says the insurance comparison sites can reduce search and transaction costs for consumers and allow consumers to make more informed decisions about their insurance purchase.
However, NIBA CEO
Dallas Booth
said NIBA has "real reservations" about the comparison site.
"In times of a difficult market, clients don't need access to a website, they need access to sound professional advice," he said.
"By and large strata is purchased through brokers in some form anyway. It is important that strata body corporates get professional advice on the matter and websites won't give them the sort of assistance they need both in terms of assessing their risks and accessing the cover available.
"We will be looking at that carefully, talking to our members and providing a submission."
The costs associated with establishing the website will be offset by savings of $72.2m over two years from 2013/14 from the cessation of the National Insurance Affordability Initiative.
The industry has also challenged what it sees as a "major hit" on the Australian Reinsurance Pool Corporation (ARPC) in the Budget.
The ARPC will pay the Government a fee totalling $450m over four years for the $10bn guarantee provided by the Government to the ARPC.
The fee will replace the current requirement for the ARPC to provide a dividend to Government, and is more aligned to the substance of the guarantee.
In addition, the Government will provide $1.2m in 2014/15 to the Department of the Treasury to develop options on the future of the Terrorism Insurance Act 2003, including the role of the ARPC.
Booth explained there was little in the market in terms of reinsurance for terrorism for insurance companies.
"If a major event happens, the ARPC will need all the money it can lay its hands on to respond to that. We are not sure about the ARPC being required to pay that amount of money over four years. In theory when a government provides a government guarantee to an organisation, they are entitled to charge a fee for a guarantee. Care is needed to ensure if Australia does have the unfortunate experience of a terrorism event that the terrorism pool is as big as it needs be, and probably does need to be bigger than what it currently is."
ASIC will also suffer a major financial hit, with the Government planning to achieve savings of $120.1m over five years by reducing funding. The savings will be redirected by the Government to repair the Budget and fund policy priorities.
"That will be a massive hit for ASIC," Booth said.
"Clearly [ASIC] will have to reconsider what ASIC's important activities are. Hopefully through that process there will be a focus on being very smart about regulation and not have excessive amounts of it for regulation sake.
"A fundamental part of our submission to the Financial Services Inquiry is a more effective approach to regulation of financial services and making sure regulation addresses real issues."