Broker M&A activity 'not finished' | Insurance Business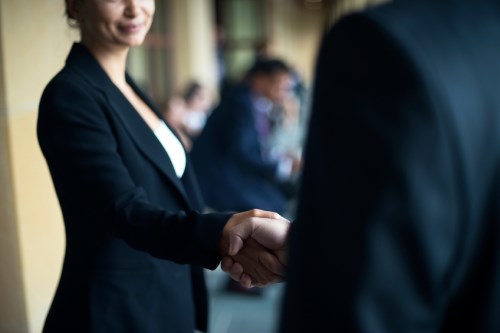 A new report has suggested that M&A activity within the broker market will keep up its recent pace with one expert noting that scale will be "vital" for future success.
The 2016
Insurance Broking Benchmarking Report
, released by Macquarie, found that, even after the substantial consolidation of recent years, the industry appetite for M&A is still strong.
The report found that 51% of the 200 broking firms surveyed from across Australia say that they are "willing buyers"- up from 44% five years ago. Only one in five principles are willing to even consider selling.
Eoghan Trehy, division director for Macquarie Business Banking, told
Insurance Business
that M&A activity is "not finished".
"Scale is just vital," Trehy said.
"The stats coming back in this survey point to the fact that size is important. It allows you to get the benefits of efficiencies and invest in those areas of the business that require fine-tuning around technology, whether it be workflow or customer relationship management tools."
For smaller brokerages and ARs, Trehy said that finding a speciality or niche market will be key to setting businesses aside in a competitive market.
The report found a surprisingly buoyant market with over a third of firms recording profit margins of greater than 30% in the last financial year. While many have been quick to note that the current market represents the worst performance in a generation, Trehy noted that brokers have focused on efficiencies to drive growth.
Investment in technology will also be "very important" moving forward, Trehy stressed, as the industry develops in new ways. Trehy noted that while the business will remain focused on people, giving clients a choice will be paramount.
"I don't think sufficient focus, broadly across the market, has occurred on technology," Trehy continued.
"I think there is going to be a big separation of those that perform really strongly and those that have chosen to not embrace the technology and innovation or continued to look for efficiencies."
Looking to the future, the report found that broking firms are optimistic. Eighty seven per cent expect higher revenues in 2017 and Trehy noted that green shoots can be seen in certain lines of business as the market moves from rock bottom to a slight uptick.
"Over the next 12 months, many businesses say hardening premiums will be a key factor underpinning growth," Trehy said.
"While smaller firms are focused on premium funding revenue and improving back office efficiencies further, high profit firms who have already bedded down more productive work flows and tools will prioritise new client acquisition to drive higher profits.
"Successful insurance broking firms are seeing the opportunity in a challenging market, and are looking to adjust their business model, utilising new technology and tools to stay at the forefront of the market and deliver an exceptional experience to clients."
Related stories:
Challenging market can't curb broker growth
Chubb completes Aussie integration