Broker network beefs up risk services business with consultancy acquisition | Insurance Business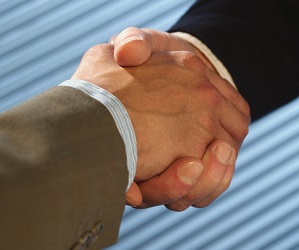 Austbrokers
Holdings has acquired a 50% stake in specialist risk management consultancy Risk Strategies Pty Ltd.
The existing owners will retain day-to-day management in line with Austbrokers' owner-driver business model.
The acquisition adds to Austbrokers' insurance and risk services business stream, which was established to ensure the availability of complementary insurance and risk services to its insurance broker network.
Austbrokers managing director and CEO,
Mark Searles
, said: "We established the Insurance and Risk Services business stream to provide a full suite of risk solutions to our growing range of partners and clients. These solutions currently include workers compensation services such as injury management, investigations, staff training, and claims management support services."
"The acquisition of Risk Strategies Pty further expands our capability in this fast-growing segment while giving our partners and clients access to expertise and specialist risk services."
Established in 2005, Risk Strategies Pty Ltd has offices in Melbourne, Sydney and Brisbane and specialises in areas of workplace health and safety, workers compensation, self-insurance, as well as environmental management. Existing clients include large organisations such as DHL and Leighton Holdings.
Risk Strategies director Peter Bishop said Austbrokers' owner-driver model and its national network was particularly attractive.
He added: "Essentially it will be business as usual with the bonus of a partnership that provides tangible cross-sell opportunities, listed company backing, as well as enhanced operational and administrative functions to drive efficiencies in our business," Bishop said.