Broker network boosts board with new appointments | Insurance Business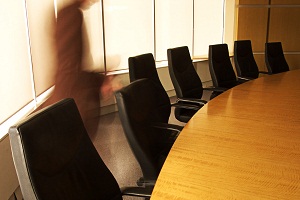 Austbrokers
Holdings has appointed Robin Low and David Clarke to director effective 3rd February 2014.
The two new directors bring complementary skills and experience to the Austbrokers board and facilitate an orderly succession plan for future director retirements, along with replacing Phillip Shirriff who did not offer himself for re-election at the AGM in November 2013.
Low was previously a partner at
PricewaterhouseCoopers
. She has more than 28 years of experience working with a range of leading Australian and UK institutions, primarily in financial services, with a focus on risk management, internal control and internal audit as well as financial audit and due diligence.
Her client list included most of Australia's leading financial institutions and regulators. She was a principal driver of thought leadership within PwC in the area of risk and control, ranging from risk appetite and culture to practical ways of embedding risk management into organisations.
Low is a member of the Audit and Assurance Standards Board and is on the boards of a number of not-for-profit organisations including Sydney Medical School Foundation, Public Education Foundation and Primary Ethics. She was a registered company auditor for 17 years.
Low holds a Bachelor of Commerce from the University of New South Wales, is a Fellow of the Institute of Chartered Accountants in Australia and is a Graduate Member of the Australian Institute of Company Directors.
Richard Longes, chairman of Austbrokers Holdings stated: "I am delighted to invite Robin to join the Board of Austbrokers. Robin's reputation and experience in risk management together with her financial background made her an ideal candidate and on behalf of my co-Directors we look forward to working with her."
Clarke has 35 years' experience in investment banking, funds management, property and retail banking. David Clarke was CEO of Investec Bank (Australia) Limited from June 2009 to July 2013.
Prior to joining Investec Bank, Clarke was the CEO of Allco Finance Group and a director of AMP Limited, following five years at Westpac Banking Corporation where he held a number of senior roles, including CEO of the Wealth Management Business, BT Financial Group. Prior to this he held roles at Lend Lease Corporation Limited where he was an executive director and CEO of MLC, and was CEO of Lloyds Merchant Bank in London.
He is chairman of both the University of New South Wales Medicine Advisory Council and Deans Circle; and is a member of the Australian Business Community Network Scholarship Foundation and the New Zealand Trade and Enterprise Beachheads Forum. He holds a Bachelor of Laws from Victoria University in Wellington in New Zealand.
Mark Searles
, CEO & MD of Austbrokers Holdings said: "I am particularly pleased to have someone of David's calibre join the Board. His extensive experience in listed and intermediated financial services companies will prove invaluable."
In announcing the new appointments, Austbrokers Holdings chairman, Richard Longes said "We had a number of exceptional individuals keen to join the Board and I am pleased that both Robin and David were the successful candidates. Both have significant experience within the financial services markets, general management skills and professional backgrounds which will complement and further strengthen the Board's expertise."