Broker network brings women together | Insurance Business Australia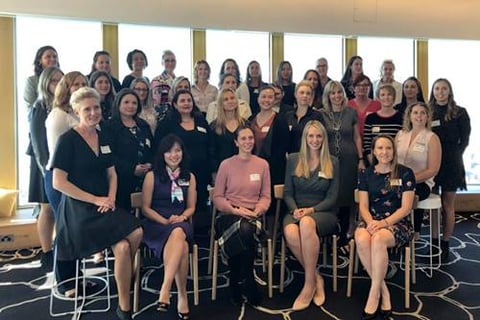 A leading broker network hosted an interactive event at the Sydney Tower yesterday, aimed at helping women leverage their best strengths and cultivate strong support networks.
Approximately 40 women participated in Insurance Advisernet's Empowering Women workshop, which focused on a wider theme of finding and owning your influence.
Authorised representatives, underwriters, premium funders and even end clients were all among those in attendance, with the women tasked with sharing their weaknesses and vulnerabilities – as well as identifying their strengths.
"It was a really good way to check in with myself," said Mandy Berriman, an underwriter with Able Underwriting. "More than that, it was actually a way to test myself, embrace my discomfort and identify ways I could improve."
Lynsey McDonald, manager of risk and technical services at Insurance Advisernet, agreed the session had been confronting at times but said she had taken a lot away from the workshop.
"It was interesting to self-identify our strengths but then also question whether they were perhaps weaknesses in other ways," she told Insurance Business. "I thought it was also a good reminder of how we should be identifying the strengths in other people, rather than just pointing out what they're not so good at."
Leadership expert Mim Bartlett, who hosted this year's event, said attendees responded well to the collaborative nature of the event, which had been tailored to suit their needs.
"One of the things the women were saying was that they don't often get a chance to really focus on themselves, especially because they work in a busy corporate environment, and this has been a great opportunity for them to do that," said Bartlett.
"It's also really validating for them being in a group and hearing that there are other people with the same challenges, as well as their own unique challenges – and it's really made them realise that they're not alone in how they feel about their careers and personal life."
Sarah Farmborough, GM of finance and operations at Insurance Advisernet, said the event was first launched in 2017 with the aim of forging stronger professional bonds across the group.
"The Empowering Women initiative was originally started to strengthen the female network of Insurance Advisernet – both across our authorised representatives and also our business partners," she said.
"The intention is that they have an opportunity to network with each other and to build stronger relationships, but also to give them practical takeaways and tangible skills."
The Sydney event is the second of the year for Insurance Advisernet with a previous workshop held in Brisbane in February and a third to follow in Melbourne in September.