Broker network combines distribution under key executive | Insurance Business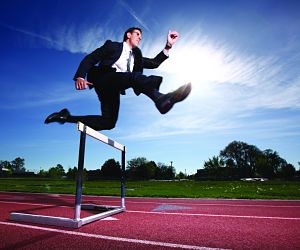 Austbrokers
has propelled a long-serving executive into a newly-created role as head of all aspects of broker and intermediary distribution.
The broking network has announced that its former general manager of acquisitions and mergers, Fabian Pasquini, will spearhead all broker and intermediary distribution as chief distribution officer.
Austbrokers said in a statement that the newly created role aimed to bring together all aspects of broker and intermediary distribution, including acquisitions, partner development and growth initiatives across the group's 'owner-driver' network.
Pasquini has worked for Austbrokers for 15 years, and has upwards of 30 years experience in intermediary insurance distribution.
The Austbrokers statement indicated the role was part of the business' commitment to continuing evolution for the future, in which it aims to deliver services and support to its existing 49 partner businesses while remaining active in the acquisition of broking and related business opportunities.
Insurance Business
has approached Austbrokers for comment on the appointment.
Austbrokers
previously announced mid-year net profit after tax (NPAT) of $12.8m for the period July-December 2013. This represented a 6.2% increase on the same period in 2012, when a fair value adjustment to the carrying value of associates and an adjustment to the contingent consideration for acquisitions the previous year were discounted.
At the time, CEO and managing director
Mark Searles
told
Insurance Business
it had been a "very pleasing and successful half year" for its strategy of acquisition and investing in organic growth.
"The past six months have been a period of consolidation and integration of our FY13 acquisitions in addition to seeking out new opportunities," Searles said in February.
The increase in net profit after tax was achieved largely through organic growth. The company's share of broker profits increased 3.5% in a flat premium market with a small contribution from acquisitions. Compared to the prior period, total commission and fee income increased by 14.6% (6.5% excluding direct acquisitions) and total income by 12.4% (5.2% excluding acquisitions). However, expenses increased by 14.6% - with 8.6% of this due to acquisition costs.