Broker network in "landmark partnership" with international insurer | Insurance Business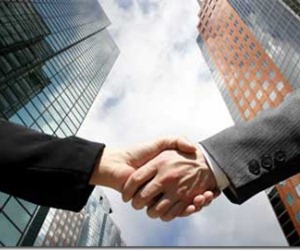 Steadfast has announced that it will partner with
MetLife
Insurance to extend MetLife's group life cover to Australian SMEs through the Steadfast broker network.
MetLife is one of the largest providers of life insurance in the world and its partnership with the largest network of general insurance brokers in Australia will see an expansion into the SME sector.
Under the announced partnership, Steadfast and MetLife have produced an exclusive suite of tailored corporate life products which will be sold to SME customers alongside the existing business insurance products offered by Steadfast brokers.
Managing director and CEO of Steadfast,
Robert Kelly
, said of the partnership: "This partnership strengthens Steadfast's position as Australia's leading broker of business insurance.
"We have been impressed with MetLife's ability to tailor bespoke life solutions for individual SME customers while drawing on deep global expertise. Their group life products are complementary to our traditional business insurance lines and will be compelling to the SMEs we service."
MetLife CEO, Deanne Stewart, backed the partnership to thrive in the Australian market.
"Steadfast is the leading broker of risk products to SMEs and partnering with them is a natural fit for us in this segment of the market. Globally, MetLife has deep expertise tailoring life and related cover for the needs of SMEs and their employees and we look forward to applying this expertise in Australia.
"Attracting and retaining top talent is a challenge for all businesses. We see a particular opportunity for SMEs to use our life products as an important retention tool by offering them as part of a compelling employee benefits package," she said.
Citing a study by the Financial Services Council showing that 35% of Australian workers had no disability insurance and 19% of families did not have life insurance, Stewart continued: "It is clear that many thousands of SME employers do not currently have adequate life or disability insurance for their staff.
"By taking our life products direct to SMEs, and packaging them in a way that makes them compelling to both employers and employees, we expect to help more Australian businesses not only protect and retain existing staff, but also use improved benefits to attract talent in the future."