Broker network IPO gathers momentum | Insurance Business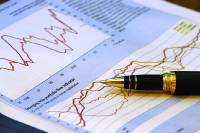 Steadfast Group shareholder members have voted in favour of resolutions that will enable the proposed $350m flotation on the Australian Securities Exchange.
The network, comprised of 280 brokers, gave the green light for a restructure proposal, to amend the constitution and authorise other related matters at the extraordinary general meeting in Sydney on Friday.
Reports suggest the cluster group is restructuring in order to acquire equity stakes in around 70 brokers and three underwriting agencies before floating, which is due to take place next month.
All resolutions were passed on Friday. Six of the seven resolutions required a voting threshold of 75% to pass.
"Steadfast is pleased with the results of today's EGM. We had a strong voting turnout and an overwhelming level of support," said Steadfast CEO and managing director Robert Kelly.
Despite the support, a statement made it clear that there was "no certainty that any listing on the ASX will occur".