Broker network names brokerages in two more hubs | Insurance Business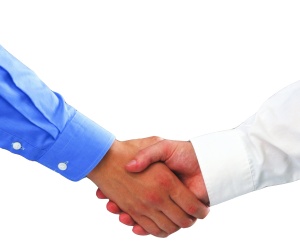 Broker network Steadfast has formed two more 'hubs', adding to the Sydney and Melbourne hubs already created.
Insurance Broking Queensland and Northern City Insurance Brokers have formed the first hub in Brisbane; and E.D'A Insurance Services and
Centrewest Insurance Brokers
have formed the Perth hub.
Speaking this morning after the network's first half year results were released, MD and CEO
Robert Kelly
said the network would consider expanding the hubs: "We are still developing the hubs in Perth and Brisbane," he explained. "There are other transactions in Queensland that we are working on, a bit similar to what we did with the NSW hub, in which we are seeing some interesting activity.
"We have a lot of activity in both Queensland and Perth so [initially] we have elected to go with the ones we are very keen to hub and put them together, and leave a window of opportunity open for a month to six weeks and see […] what comes through and what impact that has and whether that is good value to put into the hubs."
In revealing its pro forma half year results for 2014, from an IRFS view, Steadfast reported a net profit after tax was $14.5m, up from $13.5m, and net profit after tax and before amortisation was $18.8m, compared to $17m the prior year, and revenue rose 6.8% from $69m in the first half of 2013 to $73.6m in the first half of 2014, according to its pro forma results which assume the pre-IPO and IPO acquisitions. The full year prospectus target for revenue is $152m.
The statutory financial results, from an IFRS view, reported total comprehensive income net of tax was $9.4m, up from $1.9m in 2013.
From an aggregate view (pro forma), revenue was $188.4m in the first year of 2014, up 13.4% from $166.1m in 2013. EBITA pre CO expenses was $49.5m, up on $44.4m in 2013.
GWP placed by the 285 Steadfast Network Brokers (excluding underwriting agencies GWP) in 1H FY14 amounted to $2bn ($4bn and annualised), excluding the fire service levy, up 9.0% compared to 1H FY13.
The balance sheet as at 31 December 2013 with net assets of over $516m, reflects the $334m raised from the August 2013 IPO, net of the cash used to pay for the equity stakes in brokers and other businesses and payments to eliminate debt in the holding company. Steadfast says it has a strong capacity to acquire further businesses, with $29m cash and an $85m debt facility, together with future retained earnings and equity funding if required.
The board has declared an interim dividend of 1.8 cents per share, fully franked. This dividend is payable on 14 April 2014 and will be eligible for Steadfast's dividend reinvestment plan (DRP).
Kelly stated: "We are very pleased with the strong result from
Steadfast Group Limited
which shows growth in all key financial metrics from top line sales to bottom line profit. The growth of the Steadfast Network is also pleasing with the number of brokers increasing to 285 from 279 over the past six months, and offices throughout Australia and New Zealand expanding to 455 from 430."
Commenting on GWP, he added: "The 9.0% year-on-year growth in GWP placed by Steadfast Network Brokers is due to price and volume increases as well as new brokers joining the network. It reflects the resilient SME market where our business is focused and is in line with our market outlook for the financial year."
"The solid growth in our network as well as from Steadfast Group Limited reflects our efforts to continue to enhance the services we provide to our brokers, and expand our strategic relationships with insurers and other parties. Plans to deliver back office cost synergies are progressing well with the completion of four hubs to date (Sydney, Melbourne, Perth and Brisbane) and the common back office platform in its final planning stages."