Broker network partner reveals expansion plan | Insurance Business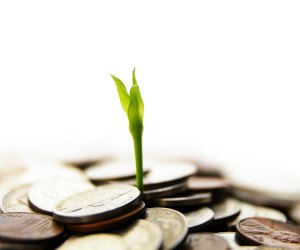 Broker-driven Lloyd's syndicate service company Arch Underwriting Australia has revealed plans to boost its service offering following the success of the London business.
Arch is to launch an extensive property and casualty offering to feature alongside its current commercial property offering.
"The aim now is to expand into other product lines to mirror what we write in London which is extensive property and casualty but with local people on the ground," Arch Underwriting Australia regional director Adam Matteson told Insurance Business.
"The timeline is dictated by the market opportunity and the people available to execute the strategy. There are some immediate opportunities that we see and there are some opportunities on the longer term horizon."
Arch has been busy in recent months, securing a strategic partnership with Steadfast and appointing Robin Barham to regional director, who will be in charge of expanding the underwriter's product line.
Arch, which launched in 2010, spent three years developing a relationship with the cluster group by deploying capacity in specialist areas to Steadfast via the agencies it works with.
It also developed a direct relationship with Steadfast brokers, providing a general commercial property product offering that some of the specialist agencies did not.
As a result, Arch engaged in a "handful of conversations" with Steadfast about becoming a strategic partner.
"We are very grateful to Steadfast for accepting Arch as a strategic partner. It's not a decision that we have taken lightly," Matteson said.
Highlighting the benefit of the new relationship, he added: "It's the ability to talk with the Steadfast executive at a strategic level as to how we can both benefit support each other's business. Access to brokers is a natural flow on benefit."
Turning to Lloyd's in Australia, Matteson stressed it should not to be underestimated as there is wealth of underwriting talent available and more call for syndicate services.
"The initial spike of Australia businesses in Lloyd's was when insurer HIH became insolvent in 2001. A lot of casualty business was sent to Australia. However, the most recent improvements have been the rise of Lloyd's supporter agencies on a more general level and the rise of syndicate service companies.
"It's all healthy competition. There is an exciting future for Lloyd's in Australia."