Broker network promises concerted effort on organic growth | Insurance Business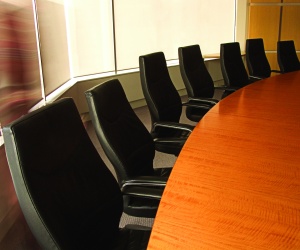 Austbrokers will play a more active role in the direction of its equity brokerages in future, with its representatives on intermediary boards taking an "active, supportive shareholder" role.
CEO Mark Searles told attendees at yesterday's Austbrokers AGM that broker organic growth was a key strategic priority, with "extensive opportunity to grow share in both traditional general insurance and related product areas".
"We are investing in our partner development managers, the individuals who sit on the boards of all our partner companies, to ensure we fulfil the role of an active, supportive shareholder," said Searles."They will be supported by a heightened focus centrally on the provision of relevant products, services and infrastructure for the benefit of their partner firms."
Searles told Insurance Business that Austbrokers taking a more active role would be of mutual benefit to both parties.
"My job is to take Austbrokers from a passive shareholder position to an active shareholder position," he said. "We always have representation on every board, but you can sit there and be passive as a non-executive director and tick compliance boxes, or we can take an active shareholder role and look at how we help the business grow."
However, Searles maintained that brokerages would retain their independence, as per the network's longstanding 'owner-driver' model.
"We could have people on the boards who sit there and tell brokers what to do. I can tell you now, we'd be told to get stuffed fairly quickly. When you've both got skin in the game, it's in both of your best interests to work in partnership."
Searles added that Austbrokers continued to invest heavily in operational efficiencies designed to better support brokers. He also highlighted that acquisition would continue to be a key priority going forward in an increasingly competitive market, as reported by Insurance Business yesterday.