Broker network readies $25m acquisition war chest | Insurance Business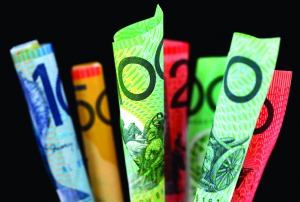 Austbrokers CEO Mark Searles has indicated that the network will be taking a "proactive" approach to acquisitions in an increasingly competitive marketplace – with at least $25m set aside expressly for future purchases.
Searles revealed the size of the war chest – made up of $5m existing and $10m freshly-negotiated $10m funding from St. George Bank, current cash, dividend reinvestment and $8m future earn out payments – at the company AGM in Sydney this morning.
He also hinted that, should a 'bigger opportunity' come along, Austbrokers was also prepared to find extra funds.
"We've always been proactive in this [acquisition] space," Searles told media. "We always need to ensure that you have capital available. However, if something came along that was a little bit bigger, as a listed entity we know we could go to the market and raise capital quite straightforwardly.
We're not limited by the $25m, that's the available pot. We will not have a lazy balance sheet – we're always out there looking for opportunities."
However, Searles nixed speculation that the firm already had its eye on a major purchase.
"We're confident in our business model, we've got a great management team: we're open for business. We're looking at the market at all times, we're out there loud and proud. There's so much opportuntity in this marketplace, and we're making ourselves prepared if something comes along – and I stress 'if' – and that we're match-fit."
Searles added that the acquisition market was becoming increasingly competitive, admitting that Austbrokers and Steadfast were fighting over the same brokers.
"Our last couple of acquisitions, WRI and InterRISK, were both Steadfast brokers. They still do have a very large pool – 220 members – who are part of their network. That's a big pond for them to fish in for their future acquisitions, but if we've got a better value proposition, then I will go fishing in that pond as well."
He also pointed a number of other market players as dangerous rivals – including OAMPS and several international firms.
"You've got AJ Gallagher –we know they're active over here, and look at what they've been doing in the UK snapping up Giles; you've got Lockton; Aon and Marsh also keep expressing their interest in what they'd like to do. Everybody's out there right now, but it's got to come back to what is right for the individual broking business."
He also indicated that Austbrokers had no intention to follow a Steadfast-esque 'hubbing' strategy of merging brokerages, rather emphasising that Austbrokers would focus on helping brokerages to grow through a variety of support mechanisms and an emphasis on partnership.
"The owner-driver model is something we've been fantastic at utilising, brokers are partners. We talk about partnership and mutuality: I don't hear that language used anywhere else."
Searles' comments followed an otherwise uneventful AGM, which saw director Ray Carless re-elected, the cap on non-executive directors' fees raised and the firm's remuneration report approved. One shareholder did raise concerns about the "average" organic growth figures – a result which Austbrokers put down to economic conditions, especially a flat D&O and professional indemnity market.
To find out more about Austbrokers' plans to boost broker growth, see tomorrow's Insurance Business newsletter – subscribe here to ensure you don't miss out on the latest news every day.