Broker network reiterates commitment to start-up agencies | Insurance Business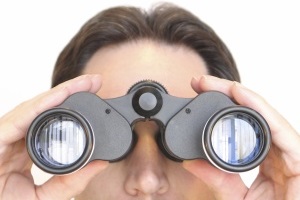 Austbrokers
has reaffirmed its commitment to investing in start-up agencies, explaining that 40% of its new business growth comes from that area.
In reporting its full year results for 2014, Austbrokers reported that
Austagencies
delivered a 40% growth in revenue, and a profit contribution up 33%, which added 5.3% to the group's overall adjusted net profit after tax growth.
The group said this was achieved by a mix of organic growth, the development of start-up agencies and acquisitions.
Austbrokers CEO and managing director
Mark Searles
told
Insurance Business
that the group would continue to invest in start-up agencies that fit in with its strategy.
"A number of other [players] just look at acquiring things. We actually [have] a very successful rooting in investing in start-up agencies, which we have been doing over the last three years to the extent now that 40% of our new business generation is coming out of start-ups.
"If there is an opportunity to invest in a good underwriter and build a good business around them that is exactly what we do. We have demonstrated that very successfully over the last two or three years."
Searles would not comment if the group will invest in more start-ups this calendar year but did say it is "a core part of our strategy and strategic execution".
The results announcement came a day after Steadfast revealed it is to purchase
Calliden
Group.
During a webcast yesterday, Searles was asked if Steadfast's acquisition of Calliden changes the competitive environment for Austbrokers.
"Our overall strategy is to be leader in our chosen segments and ideally number one," Searles said. "We have a very clear strategy about choosing defined market segments where we can employ the best quality underwriter, with the best quality claims system and provide good security as well. We are very focused on what we do well. What others do is up to them."
Asked if there are still attractive businesses to acquire in light of the Steadfast and Calliden deal, Searles said: "There are still opportunities out there."
"If you can get a good proposition, there are businesses that are not consolidated. We look at a whole host of businesses and we've rejected a whole host as well because in a relationship industry such as this, which really does live and breathe by the quality of its underwriting, there is quite a lot out there that we would not touch anyway."