Broker network signs landmark deal | Insurance Business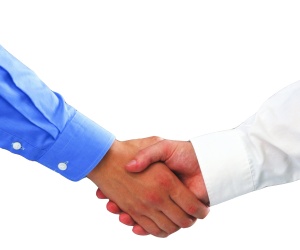 Australian broker network Steadfast has expanded into the New Zealand market after buying into Kiwi company Rothbury Insurance Brokers.
The deal represents Steadfast's first foray into the New Zealand market. Rothbury is the largest wholly New Zealand-owned insurance broker with 15 broker branches nationwide and 50,000 clients serviced by 190 staff.
Steadfast will acquire a 30% cornerstone shareholding in Rothbury with the transaction made up of 17 per cent in cash and 13 per cent in Steadfast shares conditional on Steadfast listing.
Rothbury will continue to operate under its own brand as an independent company
Rothbury managing director Roger Abel said membership of the Steadfast network will enable Rothbury to provide better technical support and resources to brokers, ultimately better service to clients and help the company grow as the largest New Zealand majority-owned insurance broker.
It has 200 staff and aims to have 300 staff and more offices around the country by March 2017.
Asked why Rothbury chose to join an international network as opposed to a Kiwi one, Abel said Steadfast was better-resourced.
"There are three existing broker networks in New Zealand but we want to solve a variety of problems our clients have," he told Insurance Business. "So we looked around internationally for partnerships, we found that Steadfast's value proposition for our business, brokers and clients, is significantly broader and better-resourced."
Abel stressed the broker had no plans to expand into the Australian market in the long term.
"While it is only a quarter of the size of the Australian market, the New Zealand market opportunities remain significant. The risk and regulation in each country are also different."
He added that more NZ brokers could join Steadfast if the network as it provided a good value proposition.
Steadfast CEO and managing director Robert Kelly welcomed Rothbury into the Steadfast network. "Rothbury is a well-established and highly regarded company and I am delighted it has chosen to spearhead Steadfast's entry to the New Zealand insurance broking market," he said