Broker network to appoint new directors | Insurance Business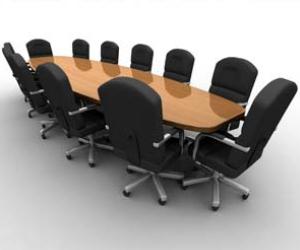 Austbrokers is to appoint two new directors to the board in a bid to "renew" the board, and will find a replacement for non-executive director Phil Shirriff before the end of the calendar year.
The cluster group plans to put new directors in place ahead of future retirements, a spokeswoman told Insurance Business.
"As Austbrokers has only four non-executive directors (no increase since listing in 2005) there is a need to ensure we identify appropriately credentialed and experienced candidates to join the board and have them in place ahead of future retirements," she added.
As a result of the two new appointments, it is seeking an increase in the limit on directors' fees "to allow this as well as bringing directors' fees into alignment with the market", the 2013 annual report said.
This comes as Austbrokers revealed in the annual report, released last week, that non-executive director Phil Shirriff would not stand for re-election at this year's Annual General Meeting.
The spokeswoman told Insurance Business that his replacement should be made before the end of the year calendar year.
In publishing the annual report, Austbrokers reiterated it achieved a $41.2m net profit after tax for the year ended 30 June, 2013.
Mark Searles, chairman and MD of Austbrokers stated the company expected "moderate growth" in the next financial year.
"The results next year will benefit from the contribution from acquisitions completed in 2013 and expected growth in the business but lower interest rates are likely to have a negative impact," he continued. "In addition while profit commissions made a significant contribution this year they cannot be predicted. Our expectation for the 2014 financial year is that moderate growth will still be achieved."