Broker opportunity exists outside traditional risks | Insurance Business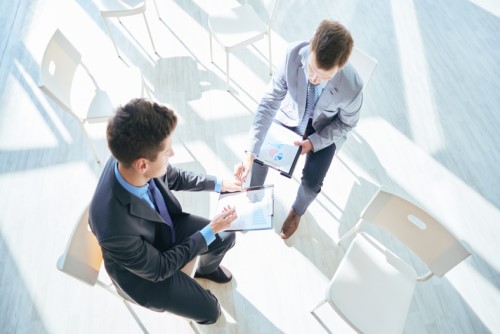 Brokers should look to less traditional areas of risk for opportunities, an Australian exec has said.
Lambros Lambrou
, CEO of Aon Risk Solutions in Australia, said that a recent Aon management survey found that of the top 50 risks currently faced by c-suite executives around the world, only 12 were traditionally insurable.
"Another 12 were partially insurable, which basically leaves an additional 26 risks out of the top 50, where we have an opportunity to deliver lots and lots more value to our clients going forward," Lambrou told
Insurance Business
. "So, I see that as a massive opportunity and one that we should absolutely embrace going forward."
In terms of specific risk areas to target, Lambrou noted that cyber was the first to spring to mind.
"The global cyber premium today is somewhere between $2.5 billion and $3 billion," Lambrou continued. "But when you think about the fact that in 2020, it's estimated that cyber will be impacting the global economy to the tune of $6 trillion, you see that that risk is continuing to morph and evolve and become more dynamic and, quite frankly, more of a concern to the global business community."
With cybercrime now the top economic crime in Australia, and the new mandatory breach notification regime imminently coming into force, Lambrou noted that brokers should look to help clients with "up-to-date and robust cyber resilience and cyber incident response plans" to deal with cyber events.
Elsewhere, Lambrou also highlighted mental health as a risk area to watch.
"Mental health continues to be a risk that, perhaps, has been around for a long time, but we are starting to better understand it through more investment in data and analytics around the risk itself," Lambrou continued. "We're doing a lot of work … with insurance companies in Australia to help make insurance products more relevant to customers and clients around the issue of mental health."
Late last year, Aon launched its mental health first aid training across Australia for colleagues and clients in a bid to raise awareness of how to spot mental health risks in the workplace, as well as insights and advice on how to deal with mental health risk.
Lambrou also noted that the broader risk issues of risk culture and maturity are also important to give clients more of an understanding of how their risk profile could impact their business.
"We're doing a lot of work trying to provide a fact base around understanding how risk culture and risk maturity correlate to share price volatility and so, therefore, what work and what action companies can take to reduce the propensity for future share price volatility," Lambrou continued.
"In doing so, [we're helping them to] differentiate themselves in the way that they sell themselves to insurers to improve the breadth of coverage that they can attain from the marketplace and obviously the premiums that they pay as well."
Related stories:
Is the sharing economy the key to boosting insurance business?
Aon becomes official partner of the Invictus Games Sydney 2018