Broker performance and loyalty 'biggest challenge' | Insurance Business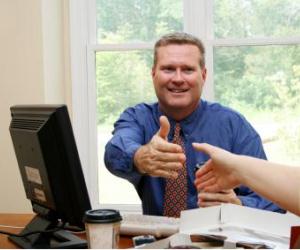 The loyalty and performance of the broker channel "is the biggest challenge" for underwriters according to the Underwriting Agencies CEO Survey, published by
UAC
and
Gratex
.
The annual anonymous survey of senior executives of underwriting agencies across Australia and New Zealand saw key relationships with brokers as one of the biggest challenges that underwriting businesses face.
"With an increase of 22.2%, 'performance and loyalty of the broker channel' has seen a significant increase and shares first position with 'fierce competition from new entrants'," the report notes.
"This shift shows a clear market movement with more competition driving the need for stronger differentiation.
"Underwriting agencies are focused on better cooperation with both brokers and insurers, as they feel less challenged by insurers' direct sales models."
William Legge
, general manager of UAC, said that it was good to see underwriting agencies staying strong in an increasingly competitive market as collaboration becomes key.
"It is pleasing to see many agencies going on the offensive to combat soft market conditions," Legge said.
"We are increasingly seeing agencies working together with their security partners to broaden the scope of policies without increasing premiums, to bring clients better value products."
The report predicts that with increased competition will come an increased importance in niche products and first-to-market initiatives that will help differentiate businesses in a crowded space.
"With increasing mainstream competition, the innovation around niche products for new market segments and short time to market are likely to become more important."
While the "fierce" competition within the underwriting industry has given many executives cause for concern, the survey reveals that the industry is still confident of its place in an ever-changing insurance market.
"Despite increasing competitive pressures jumping from 47% to 55%, and a 5% drop in optimism for the future of the business, underwriting agencies see their role increasingly as drivers for market growth and innovation.
"The influence of increased competition may have dampened the optimism reported in the previous year. At the same time, an increase of 18% of underwriting agencies report that they feel assured of their pivotal value-adding role for their insurance partners."