Broker remuneration in spotlight as part of channel 'frictional cost' | Insurance Business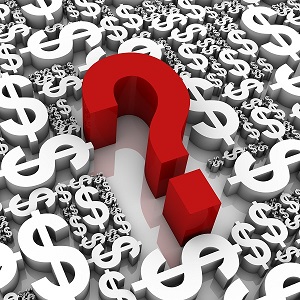 A panel of industry leaders across the broking fraternity have identified the 'frictional cost' of transacting business as something that may need to change in the insurance broking channel, when asked to envision challenges out to 2024.
Two broking bosses – Aon Risk Solutions CEO
Lambros Lambrou
and Arthur J. Gallagher Australia CEO Andrew Godden – agreed that the insurance broking industry faced real issues with frictional cost, including broker remuneration, as it seeks to remain competitive in the future.
Aon Risk Solutions CEO Lambros Lambrou said that, when looking out a decade towards broking in 2024, the broking channel needed to see the frictional cost of transacting business "reduce significantly over time".
"I think the one thing we have to do as an industry which I think will naturally happen over time […] is that, the frictional cost of doing business through the broking channel has to reduce," he said.
"It has to significantly reduce over time so the cost of engaging with the broker fraternity is aligned more with the value of advocacy."
Lambrou said while different customer segments would require different thinking about advocacy, based on their preferences and needs, the relevance of brokers was based on the value they provide customers through advocacy.
He said if the broking fraternity did not manage to achieve a reduction in such frictional costs, it exposed itself to the risk that new players and capital could enter the industry unencumbered with the 'legacy issues' of existing players.
Arthur J. Gallagher's Andrew Godden agreed, saying insurers were currently investing in marketing and systems themselves because they could see the broking channel taking a 'rather large' portion of the premium without being sure of the value the channel adds.
He said insurers were looking to improve margins and de-risk portfolios, and valued brokers where they could achieve that by bringing in desired business.
In terms of customers, Godden said brokers would need to justify their role in the process. "We are really going to have to show what we bring to the table, whether that's a broad reach, or innovative ideas, or proper advisory; people are going to have to understand what they are paying for, and I don't think it is going to be satisfactory to just 'clip the ticket' – for want of a better word – for our role in the process," he said.
Godden said it was clear that times of claims and policy purchases was when the broker channel comes to the fore, and while clients would not want to lose the power of broker advocacy, brokers will need to justify why they are being paid for it.
Covering a wide range of issues, panellists identified control of distribution, data and analytics, and remaining relevant to customers as key challenges.